This case study of Capri Laguna Hotel showcases how powerful the right social media marketing strategy can be for a local business.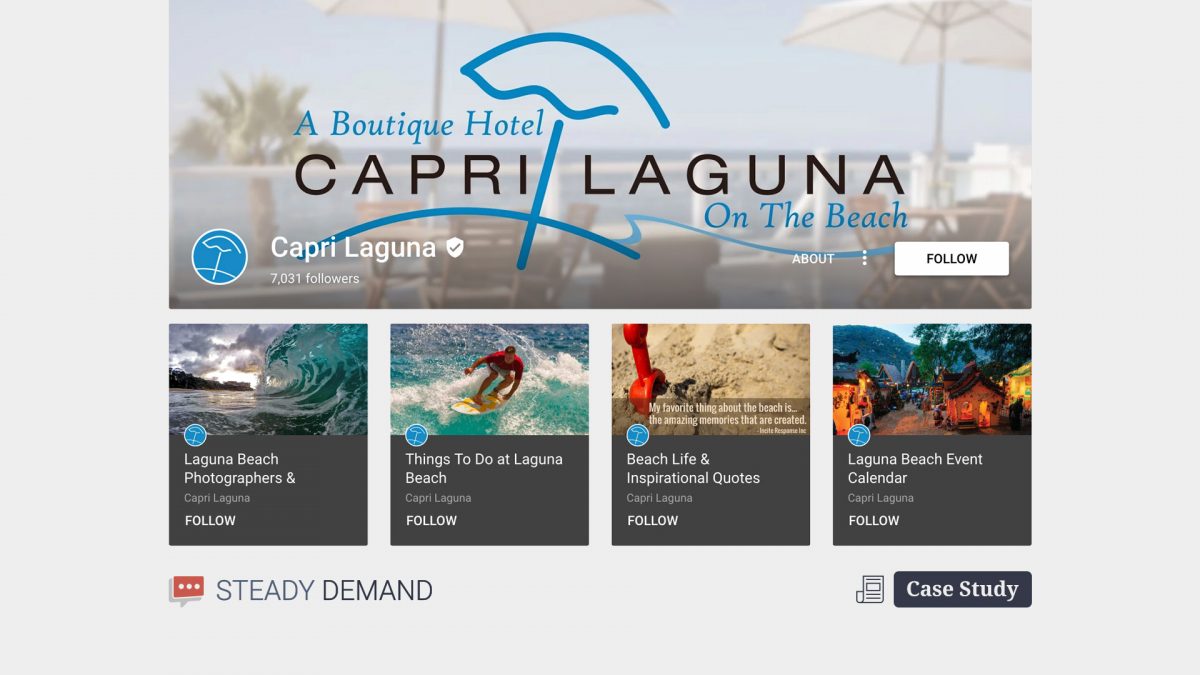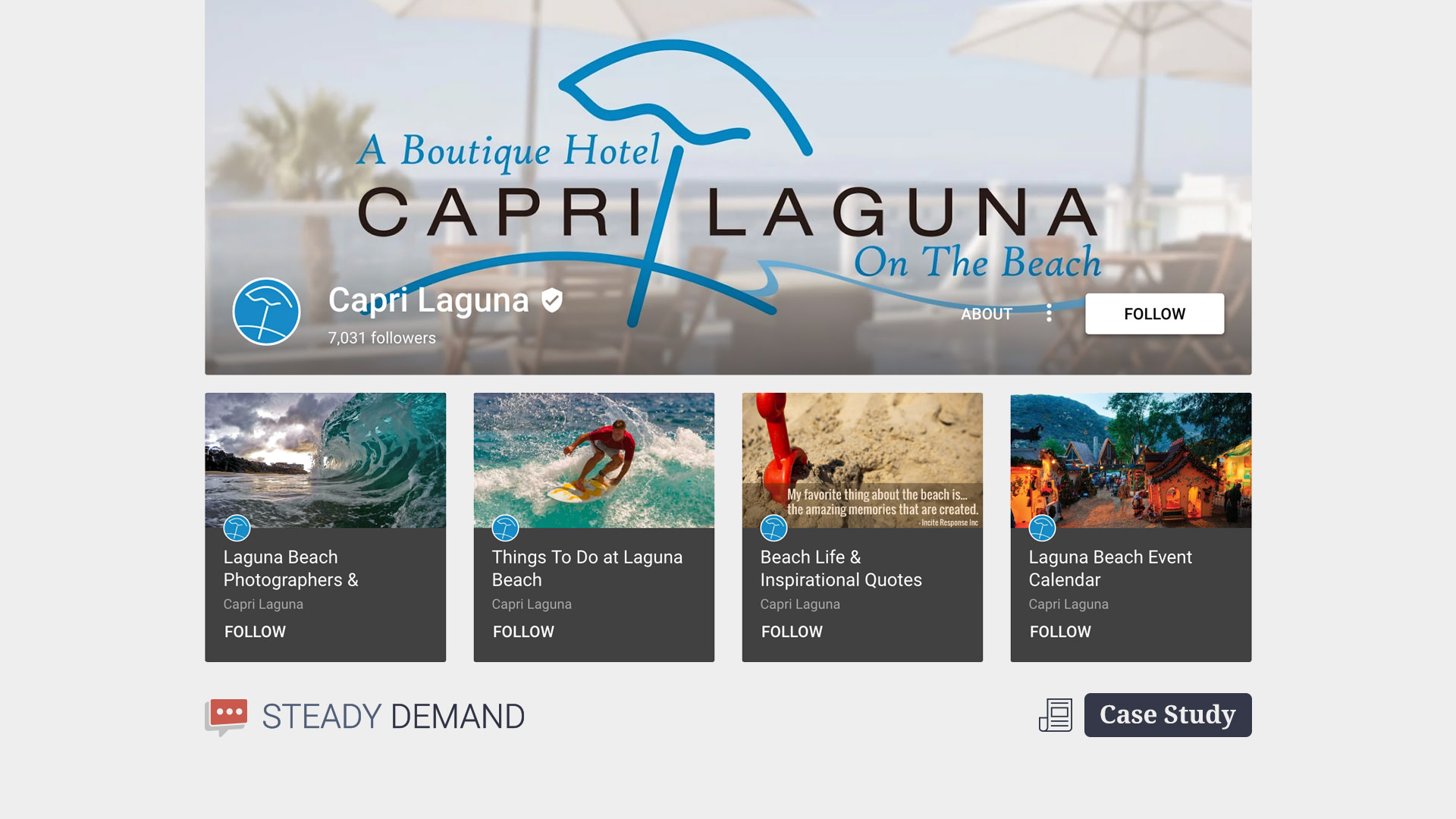 When Capri Laguna came to us they needed help. They had recently undergone major renovations and were situated directly across from a 5-star hotel in Laguna Beach, CA.
Their needs were simple, but not easy to accomplish by any means:
They needed help with social media marketing
They wanted to increase their search ranking
They needed to increase their bookings
They wanted to look better than their competition
These were all things our team was capable of doing and had a track record of accomplishing relatively quickly. We recommended our Google Plus Booster product, and began building their Google+ presence from scratch, posting highly targeted content daily.
Yes, that's right– Google+. The network that nobody takes seriously yet is a literal gold mine for organic local search.
A year and a half later, we're happy to see they have close to 7,000 followers and a significant amount of activity around their Google+ posts.
One of their collections (Laguna Beach Photography) was actually "featured" and has close to 100,000 followers. Posts to this category average several hundred +1s each and are a great way to create awareness around the beauty of Laguna Beach.
So, what about tangible results?
The bottom-line return on investment is what is most compelling:
Bookings are up year over year and continue to climb.
The number of calls and driving directions increase monthly.
They transformed from a 2-star to a 3-star hotel and this is the only online marketing that they engage in.
Capri Laguna's collections were featured one Social Media Examiner as the right way to use collections
They were recommended on Gibson International as a direct result of our Google+ efforts.
The numbers tell a tale
At Steady Demand, we track everything that we possibly can. Below, we've outlined some of the highlights:
March 2015:
275 times shown in search
321 clicks from local search and maps
181 requests for driving directions
21 phone calls from maps
Fast-forward one year later and here's what Capri Laguna's Google+ engagement numbers look like: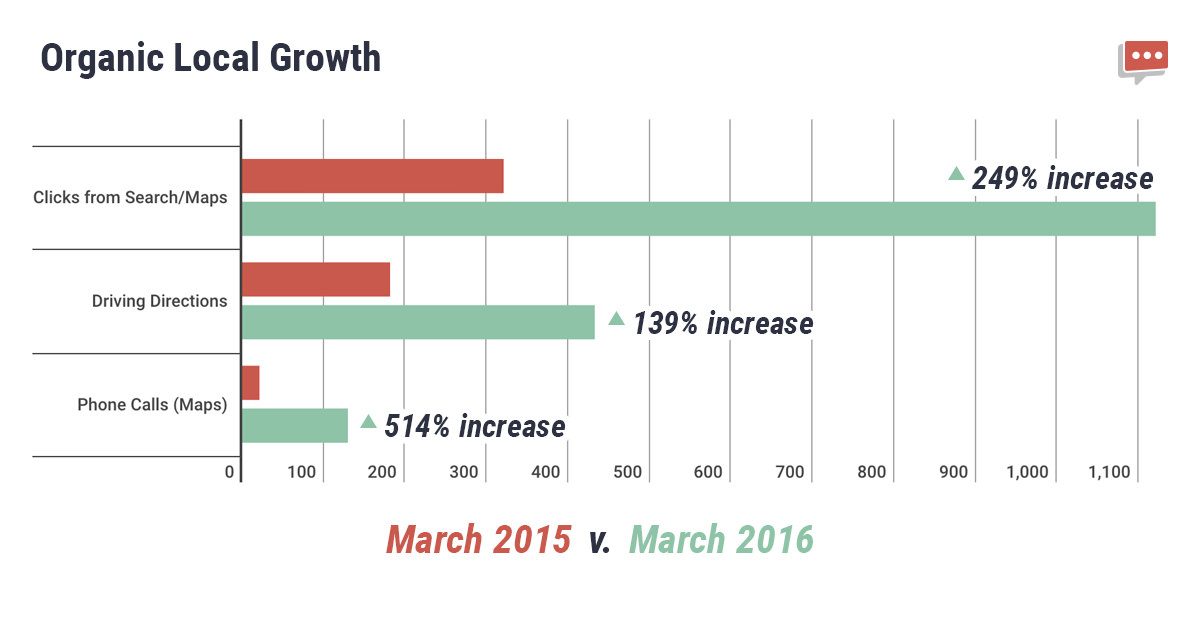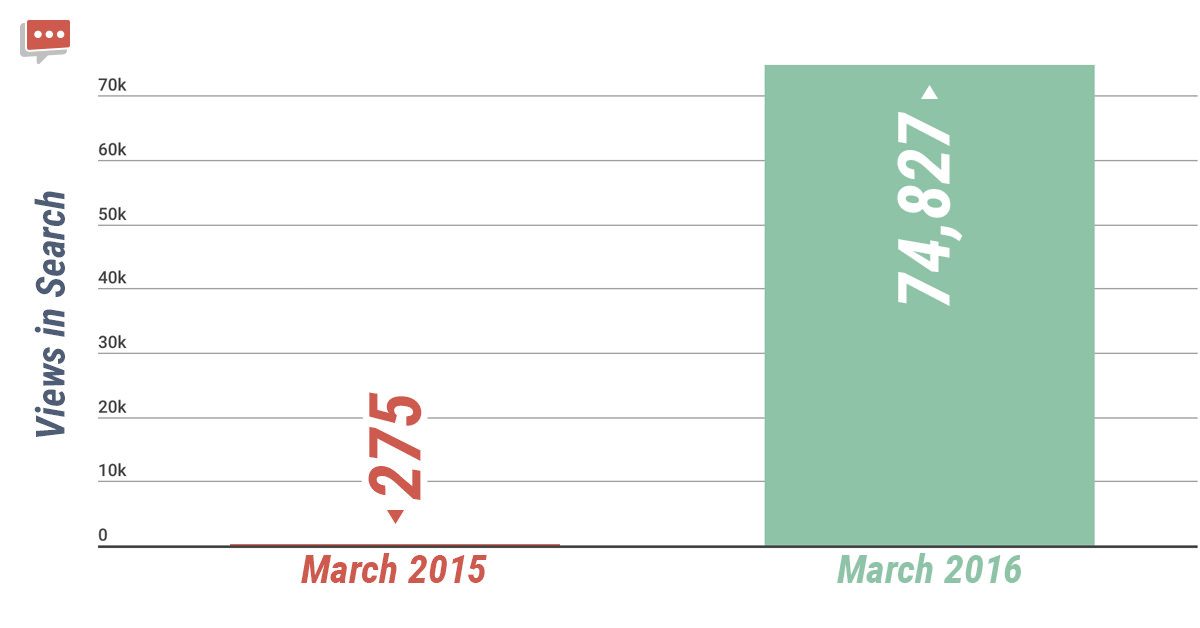 March: 2016
74,827 times shown in search (27,109.8% increase!)
1,121 clicks from local search and maps (249.2% increase)
432 requests for driving directions (138.7% increase)
129 phone calls from maps (514.3% increase)
353 clicks from G+ posts to your site
Not only were we able to significantly grow their local reach year-over-year, but we were able to maintain and build upon that higher level of reach in the long-term.
April: 2016
71,572 times shown in search
874 clicks from local search and maps
313 requests for driving directions
127 phone calls from maps
364 clicks from G+ posts to your site
May: 2016
72,751 times shown in search
902 clicks from local search and maps
319 requests for driving directions
116 phone calls from maps
502 clicks from G+ posts to your site
June: 2016
70,629 times shown in search
1,093 clicks from local search and maps
404 requests for driving directions
121 phone calls from maps
290 clicks from G+ posts to your site
July: 2016
60,256 times shown in search
1165 clicks from local search and maps
618 requests for driving directions
181 phone calls from maps
305 clicks from G+ posts to your site
Here's how we tracked the growth over the course of 10 months, showing how the trends lasted from the busy season through the slow season.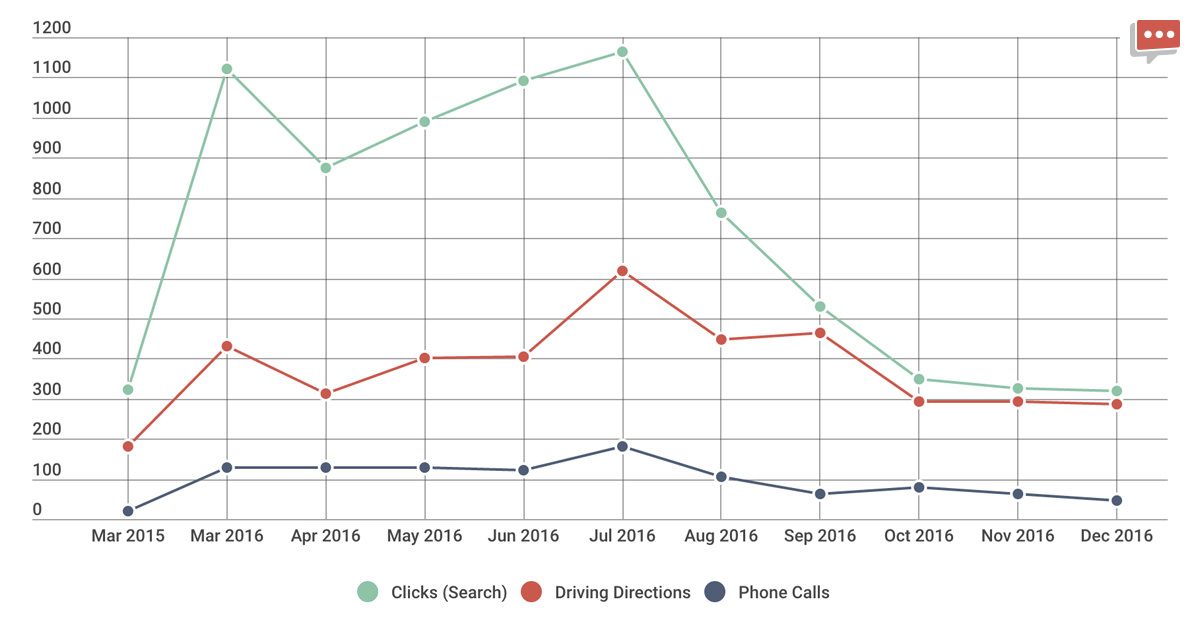 While this chart may seem to drop near the end of the year (the slow season) it's important to note that even in the slowest time of the year, our efforts still had them busier than their busiest months the previous year.
Other Valuable Takeaways
It's important for our clients to know that Google+ activity is not like any other network– it has a profound effect on external KPIs that drive business.
Phone calls increase
Driving direction requests increase
Inbound traffic from Google+ posts steadily increases
Steady increase of the number of times shown in search
Again, keep in mind, this is with a focused effort only on Google+ marketing.
Other Services Rendered
Beyond typical content creation and audience engagement on their Google+ page, we're also able to utilize Google's Insights dashboard for Google+ Local pages which allowed us to do the following:
Correct Google listing the hotel as a 2-star hotel in the knowledge graph to a 3-star.
Help monitor for new reviews so they can respond.
Keep tabs on the website for errors as we go about our day.
Write blog posts on a regular basis.
More importantly than the results themselves, we've also been able to make our client very happy. In his own words,
The team at Steady Demand delivers on their promises. They consistently keep my presence on Google up to date, keep me in the loop on the ROI, have help ensure that my local listing is working so I can go about my business without having to keep an eye on them, I know the work is getting done. More importantly, I can see the return on investment, driving directions are being requested, real people are talking about us and our following grows every month.
Google Plus has helped us stay connected with our customers and helped people find us in new ways across all of Google. In addition, Steady Demand also pushes our content out to other media, which helps us stay engaged with our customers and create a value for this partnership.
Ben, Christine and team do a phenomenal job with our google+ page, and managing our social media platforms. With their help, we have seen engagement increase exponentially and our revenues are at record highs. I appreciate their willingness to work with clients more hands on or hands off, and with me, I am mostly hands off and they manage and control our site professionally. I would recommend them very highly!
Wouldn't you love to be able to say all this about your social media marketing agency? Why not send us a message and we can start the conversation about making this happen for your business.