Google My Business updated the dashboard and has removed the feature that allowed users to manage Brand Pages alongside Local Listings.
Additionally, GMB has removed the ability to create NEW local G+ pages, so if you have a new GMB listing you have to create a new BRAND page from within G+.
If you have a new GMB listing, use this link to create a brand page
If you have an existing Google Plus page use this link to manage your G+ brand pages
This comes as a bit of a shock to those of us managing multiple local and brand Google+ pages. If you're one of the many to be affected by this, fear not–we're going to break down this change for you.

Firstly, the (Official Update comes straight of the Google Advertisers Community and seems to have come without warning. Here's what the official statement says:
As part of our continued focus on providing the best integration with Google Search and Maps, we will be removing support for Google+ Brand Pages from the Google My Business dashboard.
If you have both Brand Pages & Local Listings, you will no longer see the "Brand Pages" tab at the top of the list or card view of business selections. You'll still be able to manage your Brand Page by logging into Google+. You can do so by clicking on your Google+ icon and choosing the brand account you'd like to view.
This comes after a recent update that enhanced the insights and analytics for local business listings.
Related Reading: Google+ Analytics and Insights: How to Measure Your Results
While this may make it a pain for users that have Brand Pages and Local Listings, like marketing agencies, it does make some sense.
Google has been moving toward more of an emphasis on supporting local pages for some time. Since local can have a more direct (and measurable) impact on revenue, it stands to reason that giving businesses more tools is a good idea for everyone. This can also be seen in the recent API 3.2 update as reported by Mike Blumenthal.
Does this mean brand pages are being phased out?
There is no indication that brand pages will be phased out. I believe this is just a stronger indicator that Google+ pages will live and be managed within the Google+ ecosystem. (Unless they are local pages, of course.)
There are many brands, big and small, that have benefitted from having a presence on Google+. Our team works with many of these types of pages and despite not having a local presence to speak of, there is still much value that can be driven from utilizing a brand page. (Just ask us about some of our successful client brand pages.)
So where can I manage my Brand Page now and How to Enable G+ for Local Listings?
You can now manage and create brand pages right within Google Plus.
If you are trying to create a Google Plus page for your local business, you first need to log in to the account which has your Google local listing or is the Google account you want your brand page to be managed under. Use the link Manage Your Brand Pages.
Step 1.
Find out your 15 digit code for your local business.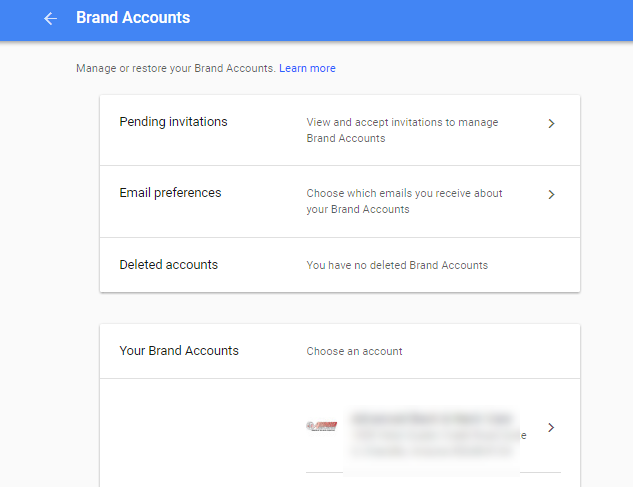 Step 2:
Click on the business listing and if there is no G+ icon then this means that Google Plus is not enabled. So, we need to grab the 15 digit code from the browser URL.
Also, note which user account the listing is under as well.

Step 3:
Once you have the code create a URL that looks like this https://plus.google.com/u/4/?authuser=4&pageId=Your listing 15 digit code
When you visit this URL it will drop you into Google Plus, on the left hand navigation you will see clearly an option to "Enable Google Plus". Once you select this G+ will ask you if you are sure. Then it will automatically create the page and associate it with your Local Business Listing.
LINK: Create a Brand Page
LINK: Manage Your Brand Pages
Before, you would need to first login to business.google.com, navigate to the Brand Pages tab and then select yours from the list.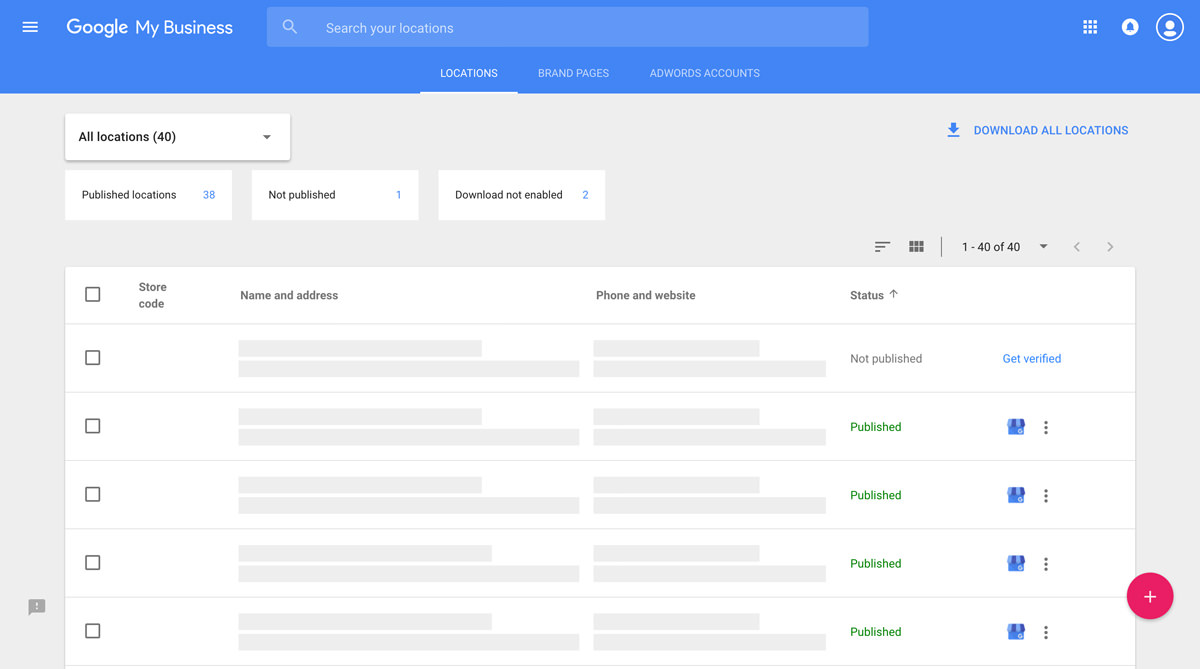 Now, it's actually more convenient if you're already logged into your Google+ account: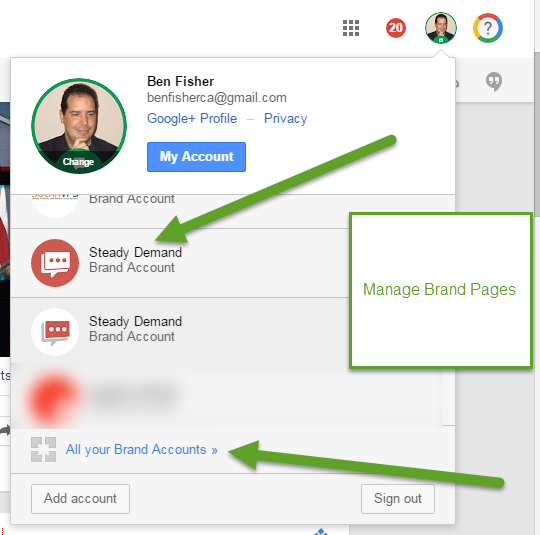 So, while this might seem like a bit of a jarring and unexpected change, you may actually find this to be more convenient if you're only managing a brand page.
For agencies like us, however, it may take some getting used to.
What do you think about this new change to the Google My Business and Google+ Brand Page management? Is this a good change or a bad change?