Google Plus Business Insights are a great way to gauge your social media and search engine marketing efforts and discover what's working and what's not.
How well are you doing with your Google Plus efforts? Are your posts performing as well as you hoped? Have you been successful at acquiring followers in your ideal demographics?
These are all some of the basic questions you should be asking with all of your social media profiles. With Google Plus in particular, these questions can be more difficult to answer because many people aren't aware of where to find the analytics for their Google+ Page.
Well, I want to help you understand where to find these insights for your Google+ Business Page so that you can begin answering your most important social media marketing questions.
Your Google+ Business Dashboard
In order to find these insights you must first navigate to business.google.com. There you will find a list of all the Google My Business Pages you own or manage.
Locations
If you are the manager or owner of Google My Business Local Pages, in List View you can click on the GMB icon on the right to get to your Dashboard for that property.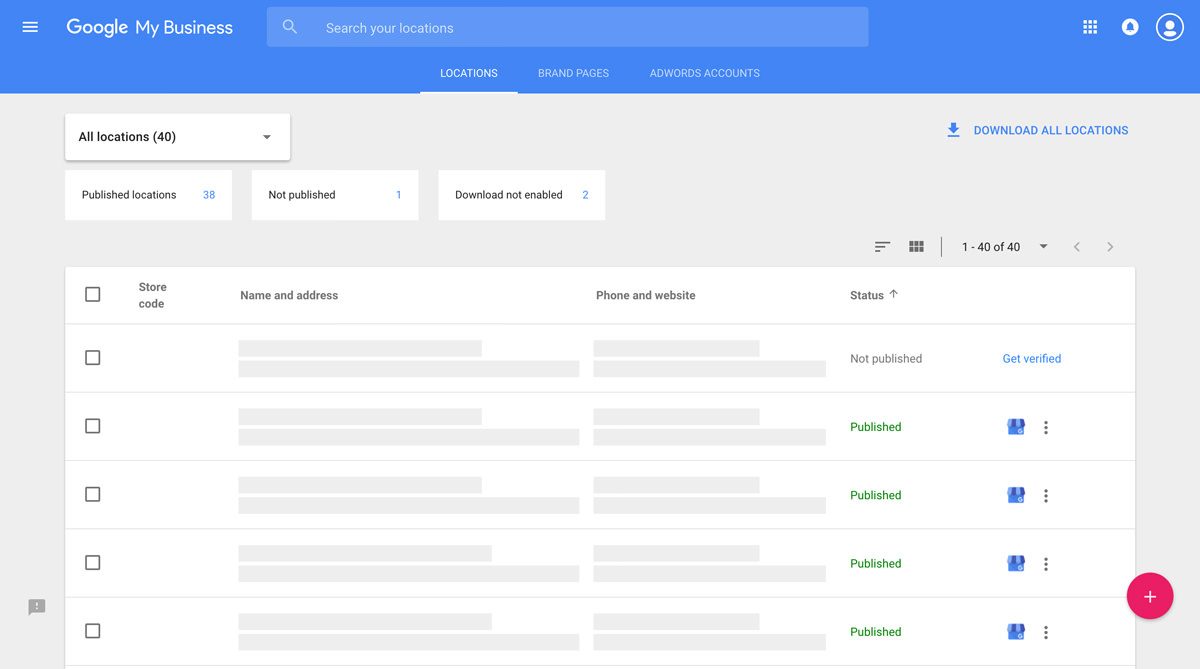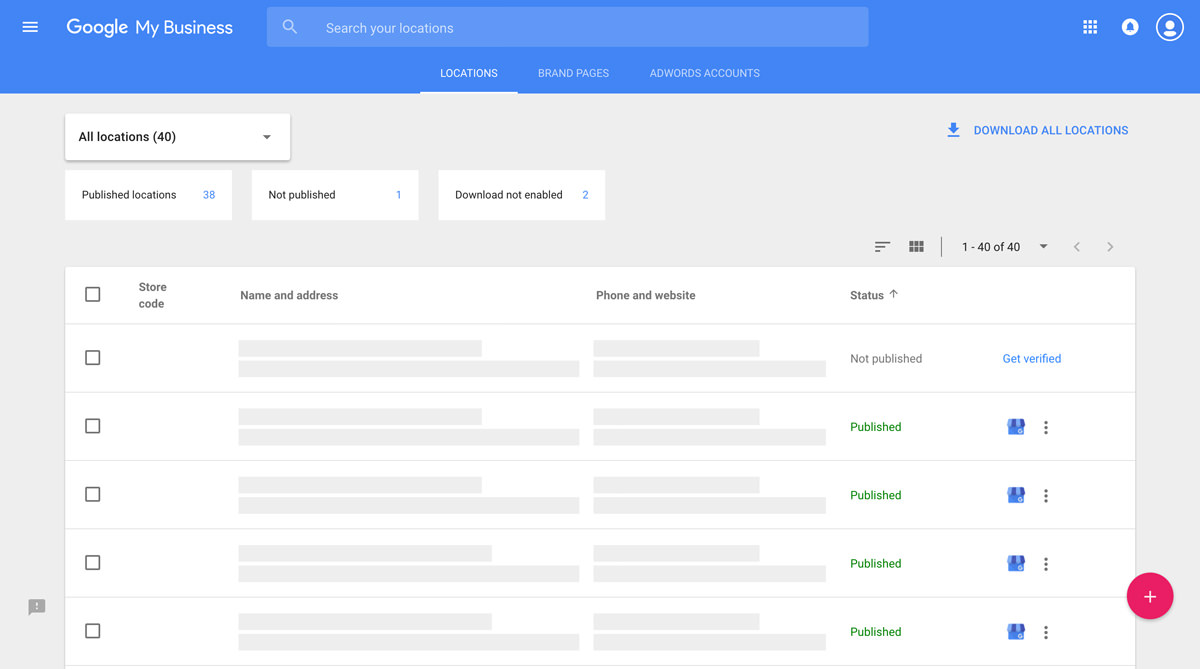 If you are in Card View you just need to click the Manage Location link.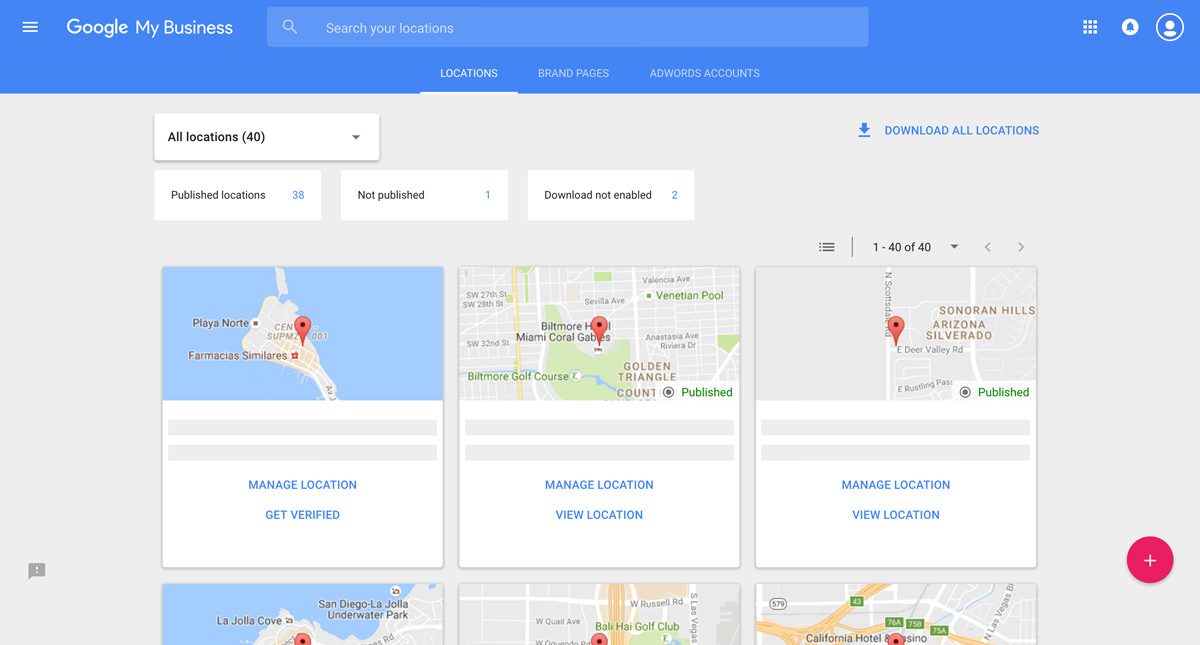 Brand Pages
If you are the manager or owner of Google My Business Brand Pages, in List View you can click on the listed page get to your Dashboard for that property.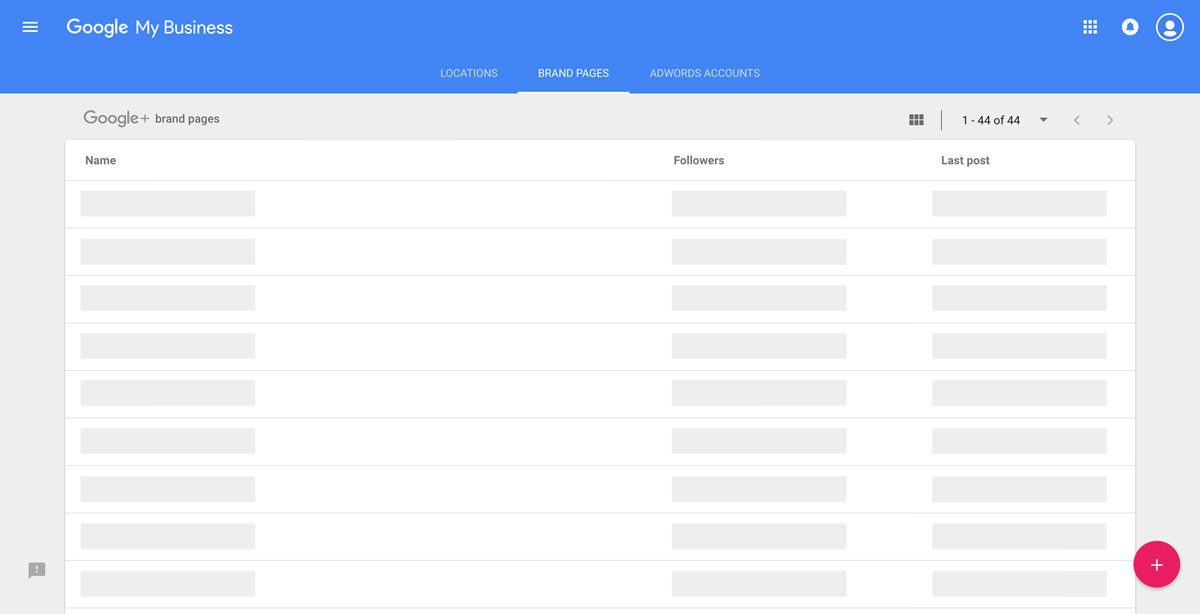 If you are in Card View you just need to click the Manage Location link.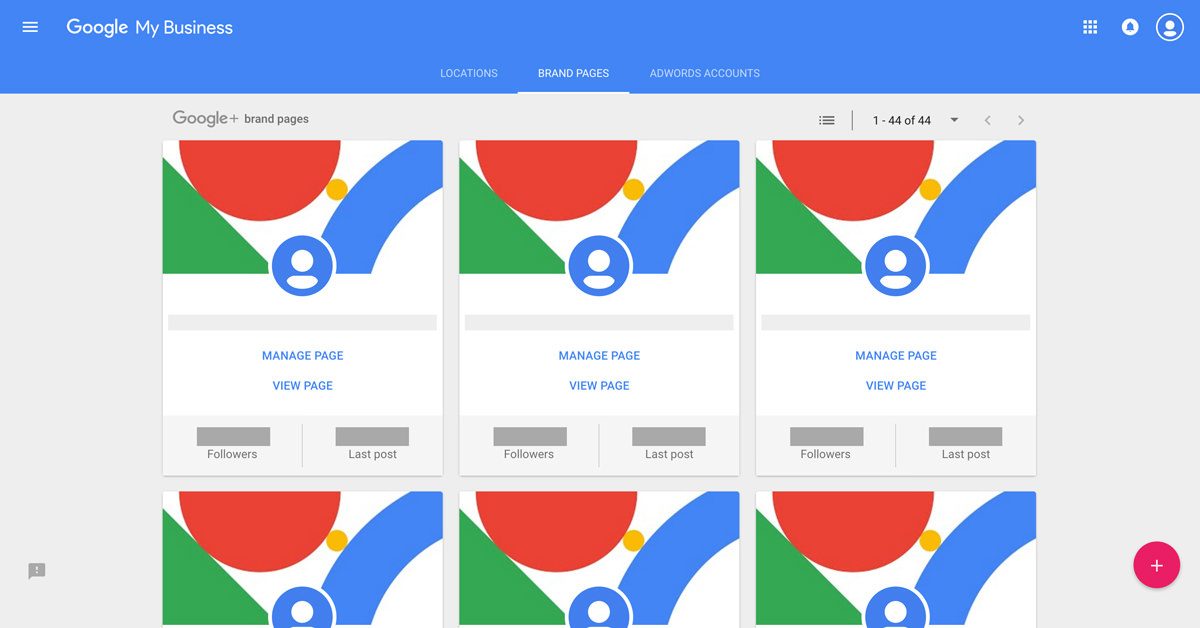 Once you have reached your dashboard for a specific business page, your home screen gives you top-level stats for different Google Products you may have connected to:
Insights
Reviews
Google Analytics
YouTube
You can click on the blue button to the right of any of those sections to navigate to that specific item.
For the purposes of this article, we're going to stick to the Insights section, which you can also navigate to by clicking on the Insights tab at the top of the page.

Google+ Insights
Although the insights seem limited within your Google+ Business dashboard, there is still enough data to guage your efforts and make educated decisions moving forward. The sections included in Insights are:
Visibility
Posts
Audience
Each section can be filtered with four timeframe presets: 7 days, 30 days, 90 days, All time.
Visibility
This first section, visibility has to do with the amount of reach you are getting across both Google+ and Google search.
Views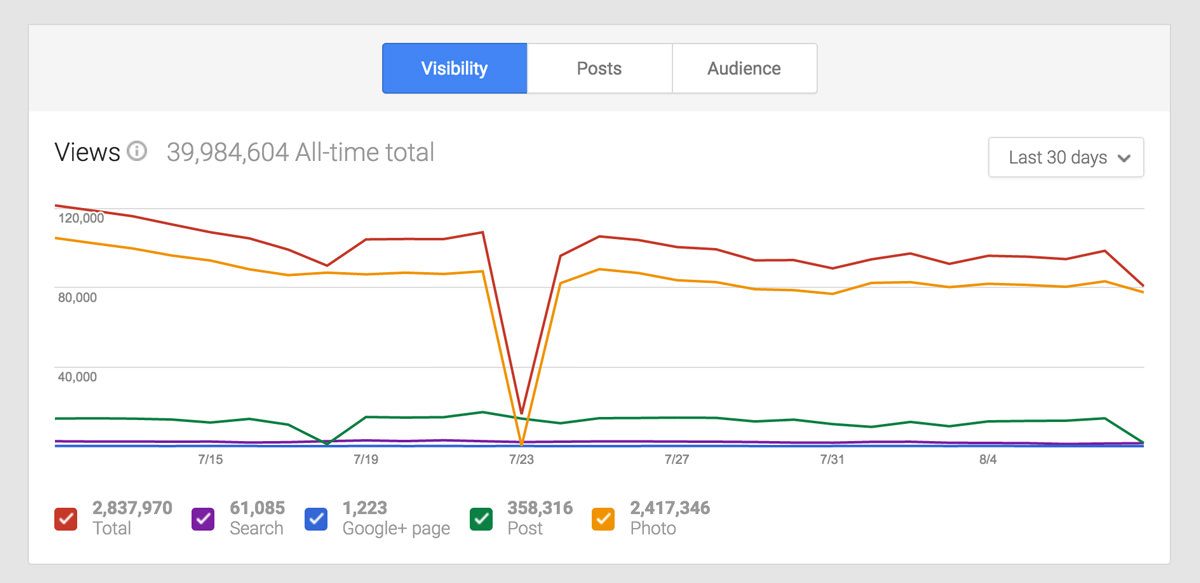 Views are the number of "impressions" your Google+ page or content from your page has been visible in someone's stream.
At the bottom of the chart you can check/uncheck any of the variables to isolate specific items.
Placing your mouse pointer over any spot on the chart will show you a popup bubble with data from the day you are hovering over.
Posts
In the Posts tab, we have a lot more information that Google shows us. The first of which is Post Reach.
Post Reach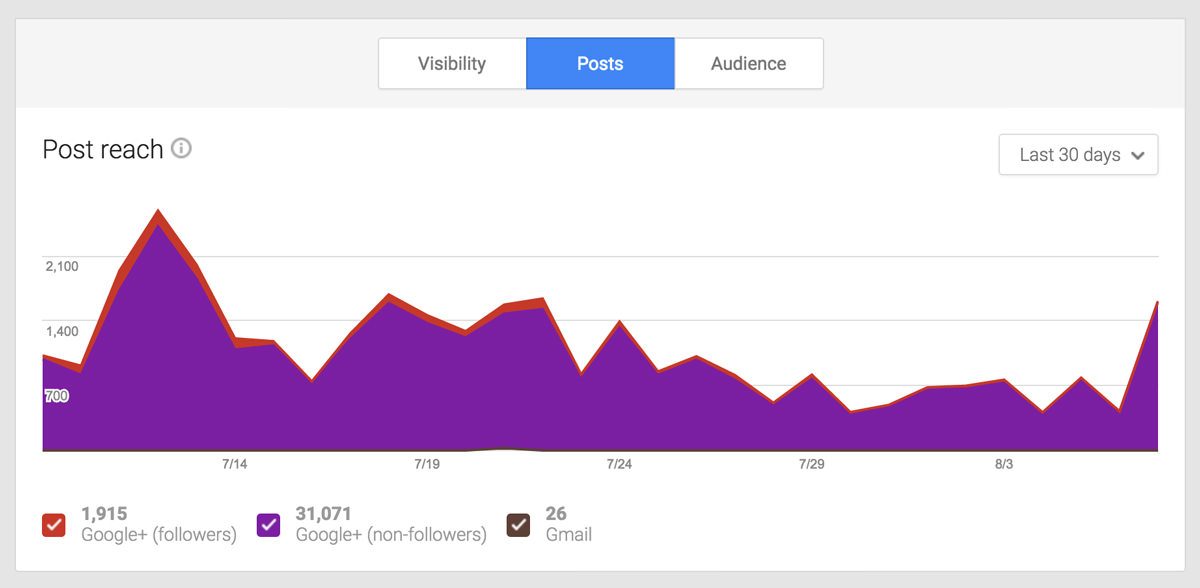 This is exactly the same as Views (as far as we can tell) but allows you a more specific breakdown of who you have reached. You can see the results broken into:
Google+ (followers)
Google+ (non-followers)
Gmail
Those are all pretty self-explanitory but it's worth noting that if someone sees your post in Gmail but also sees it in Google+, only the Google+ view/reach will be counted.
Actions on Posts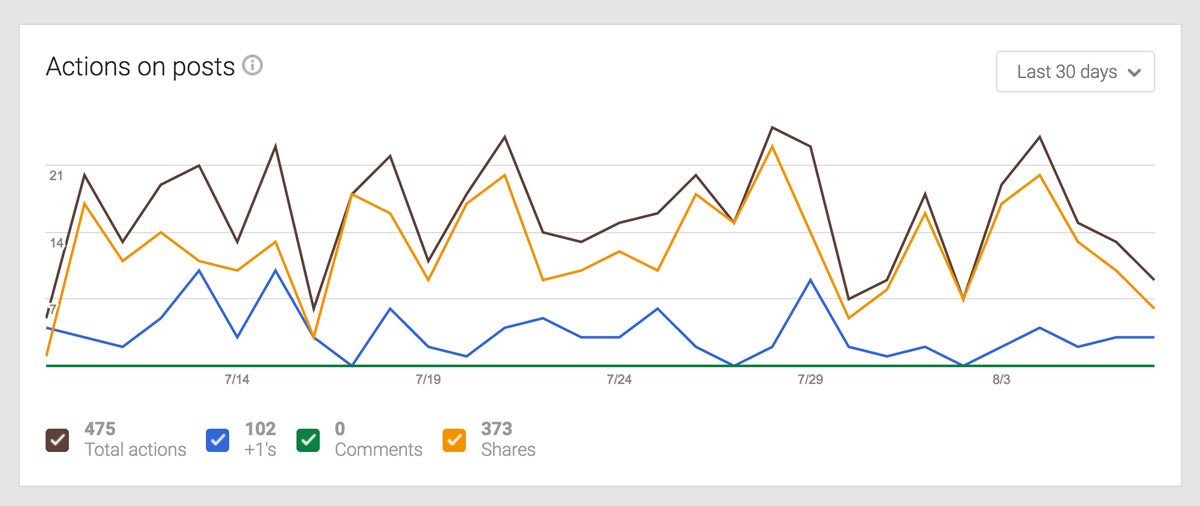 This section allows you to see exactly which actions and how many of each have been taken on your posts. These are broken down by:
Total actions
+1s
Comments
Shares
All of these can again be filtered out by checking/unchecking the corresponding boxes below the chart.
Recent Posts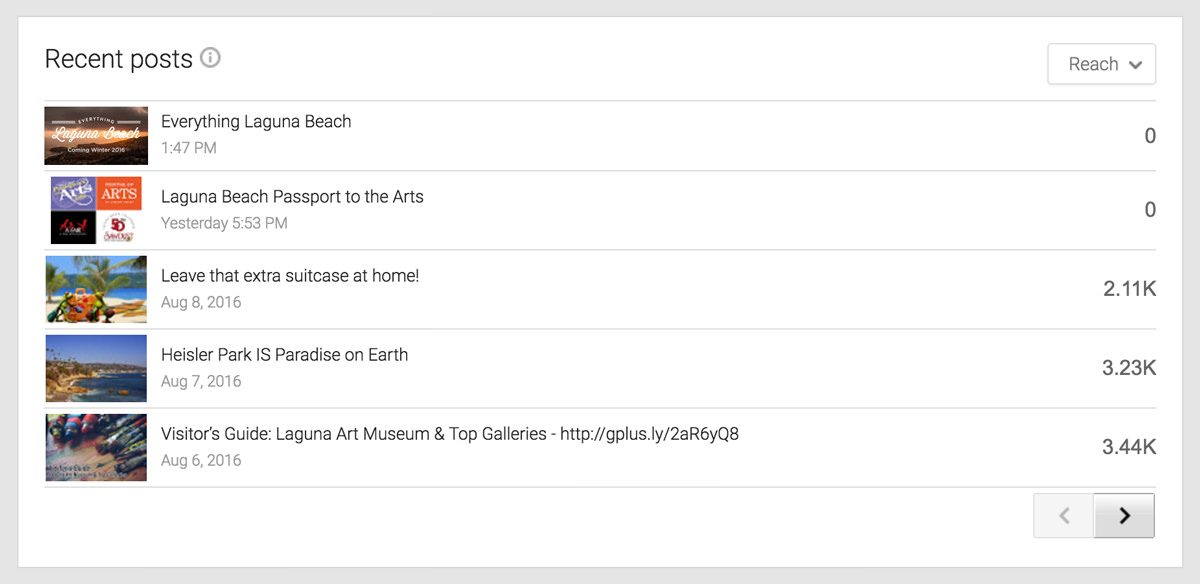 In this section, Google gives you a paginated list of your Google+ posts in descending chronological order (newest first).
In the top-right corner you will see a drop-down menu that will allow you to choose which metric displays for each post. By default it is set to Reach.
You can then use the pagination controls in the bottom right to scroll through all your posts, 5 at a time.
Average Actions by Post Type

This section will tell you how many actions you get, on average, for four different Google+ post types:
Text and others (we assume that Polls are included here)
Link
Photo
Video
Now, the magic here is that when you place your mouse pointer over top of the bars, it reveals how the percentage of actions are broken down (+1s, shares, and comments).
Audience
The Audience tab of your Google Plus Business Insights shows you three sections.
New Followers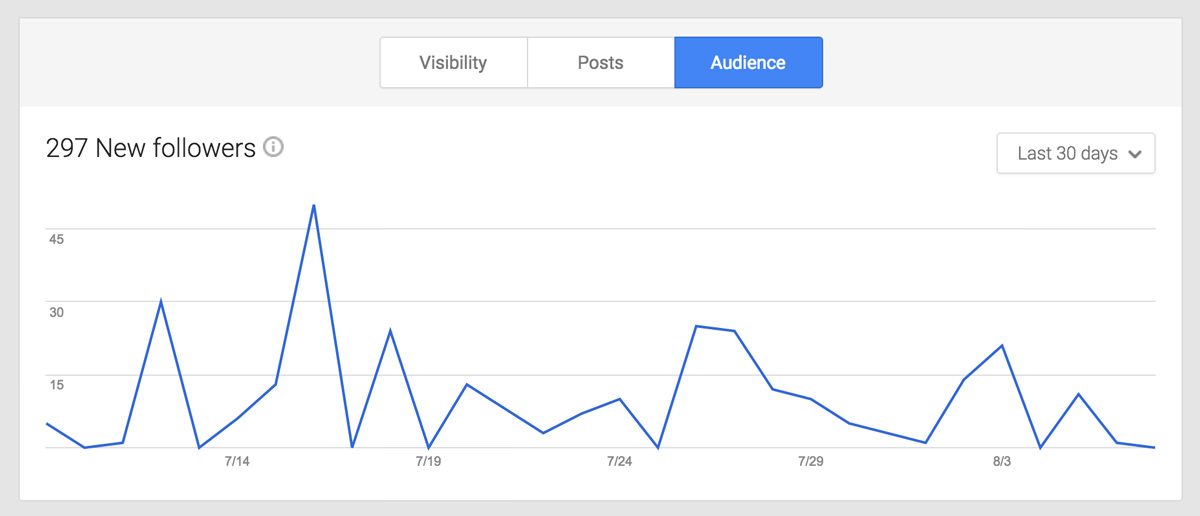 You can sort this chart by the same timeframe presets as previous tabs and it will show you exactly how many new followers you've recieved in that timeframe.
Followers by Country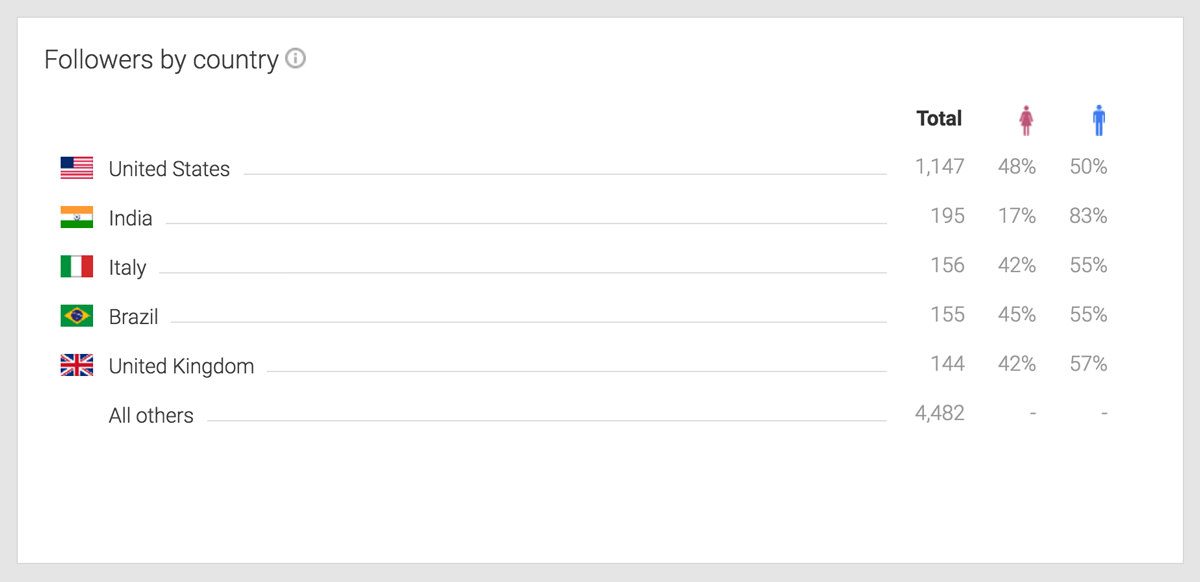 In this section, your follwers are broken down by their country with the total number of followers for each country and a percentage breakdown of male and female.
Gender and Age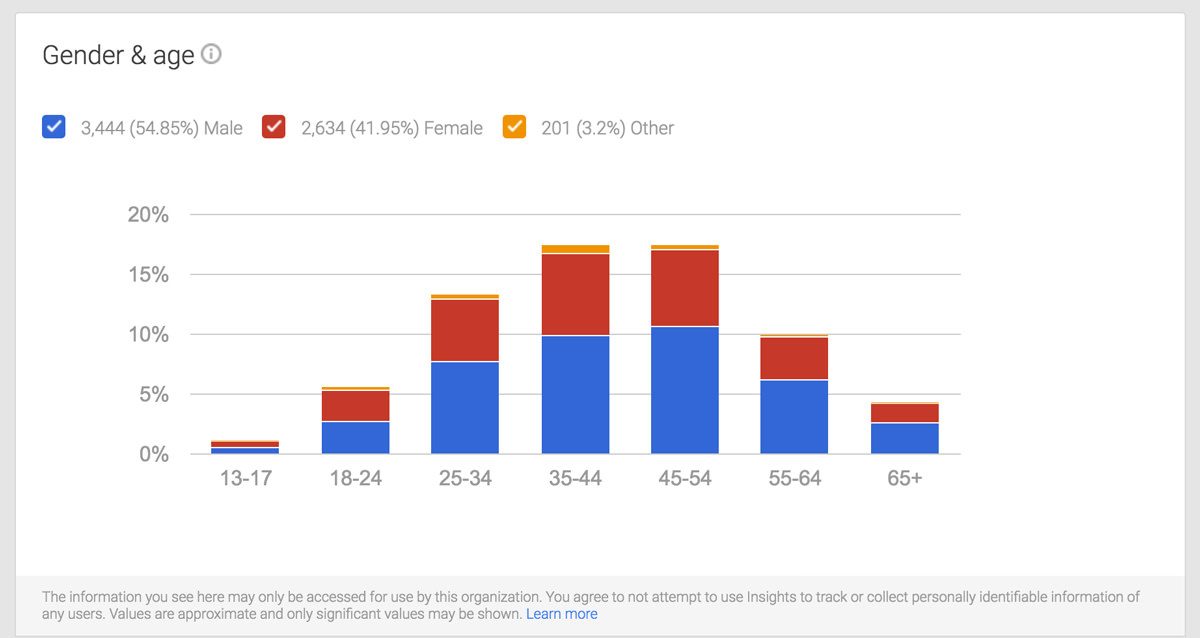 The final section of your Insights is an age and gender breakdown of your following. Using the checkboxes above the chart, you can isolate this data by Male, Female or Other.
Conclusion
This Google My Business Insights guide was super helpful!
Click To Tweet
While it's certainly not the most comprehensive of social media analytics, your Google Business Page Insights can be very useful in answering important questions about your Google+ efforts. We would love to see Google add Collection follower counts into these metrics as well as what we refer to as "Engagement Rate", which is another blog post for another day.
With these in mind, you can continually refine your messaging and the content that will grow your Google+ following to new heights.
If you ever have questions about this, or would like to work with a dedicated team of Google+ brand managers, our team is waiting to hear from you.