Social Media Marketing Services
Grow Your Reach
Leverage our expertise to build your brand on social media and fill the gaps in your content marketing funnels.
As seen on:


---
Google+ Affects Local Search?
Our data and real-life case studies have proven that it does!
Read the Studies
---
Fact
Social media has a 100% higher lead-to-close rate than outbound marketing and induces 26% of purchases across all product categories. Are you reaching your social media potential?
You don't have the time to know it all and do it all.
Social media marketing takes time and resources. And each network has its limitations and nuances that need to be understood in order to be successful.
We do. And we've got a solid track-record of results.
Our team has sparked engagement on over 14k posts in the last 12 months, actively recruiting relevant followers & targeted leads with expert precision at driving engagement.
---
Ready to put us to work?
Get Started
More info
Trusted by: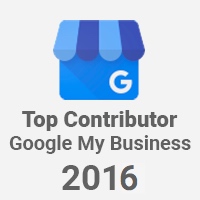 In 2016, Ben Fisher was invited to become one of just 10 people in the world who have achieved the "Top Contributor" status for the Google My Business product. This is an honour awarded by Google in recognition for the expertise and dedication to helping people around the world with their business listings.
Testimonials
The following are real quotes from real business owners we've worked with.
"Steady Demand has a proven track record of results driven Social and SEO tactics backed by honesty and transparency. I recommend them because, to put it simply, they get it!"
Written by: Neil Patel, QuickSprout
Social SEO
"I can't speak highly enough of Steady Demand and the contributions they've made in strengthening our social media presence. I highly recommend using them for any of your social media or SEO consulting needs."
Written by: Jen Merry, iPage
Social Media + SEO
"Steady Demand delivers on their promises. More importantly, I can see the return on investment, driving directions are being requested, real people are talking about us and our following grows every month."
Written by: Scott Gerrity, ACP Management
Local Social + SEO
Meet our Powerhouse Team
Our team is comprised of experienced industry professionals, thought-leaders, and influencers.

Jerry Whitehead III
Social Media Specialist, experienced journalist, and PR powerhouse.

Christine DeGraff
Social Media Specialist and internet marketing veteran.

Charles Haycock
Social Media Specialist with 6yrs of internet marketing experience.

Diana Bourgeois
Social Media Specialist and experienced marketing teacher.

Marissa Pedersen
Social Media Specialist, travel blogger, adventure junkie, and snowboarder.

Ashley Davis
Social Media Specialist who loves helping businesses see results with social media.

Annie Hall
Social Media Specialist, future MBA, and an avid marathon runner.

Kirsten Thompson
Social Media Specialist, passionate about communications and community.

Kati Stubblebine
Social Media Specialist, San Francisco native, and lover of continuous learning.

James Rhodes
Social Media Specialist, marketing master, basketball player, and startup enthusiast.

Elise Jones
Social Media Specialist, course-writer for Cornell, does crossword puzzles in pen.

Cynthia Cortina
Social Media Specialist, FSU alumni with a Bachelors in Business, brewer of kombucha.

Kent Roberts
Social Content Specialist with a Masters Degree in English Literature.

Dustin W. Stout
Director of Marketing, wearer of red v-neck t-shirts, and lover of coffee.

Ben Fisher
Lead Consultant with boat loads upon boatloads of wisdom.

Dave Lindahl
General Manager and avid starter of successful businesses.
---
Schedule a meeting
Our Services
In the last 30 days
Our clients have benefitted from:
70,000
Social Interactions
---
Our System
We approach each social network for our clients with a 3-tier strategic system that produces real results.
Content Creation
Ensure that your social stream is always filled with highly targeted content.
High-quality
Hand-crafted
Curated and Original
Build Relationships
Network with Influencers
Respond to Comments
Audience Engagement
Making sure that your audience knows you're listening and responding.
Audience Growth
Building your social followers with proven strategies and laser targeting.
Strategic Targeting
Real Followers
Community Nurturing
---
Let's Begin
All Services
Get the Conversation Started
Our experts are standing by to hear your story and find out how we can best serve you.
Simply fill out the form and one of our lead consultants will schedule a time to meet with you and hear your needs.