We employ a world-class roster of social media marketing professionals, all based in the USA.
Steady Demand consists of highly qualified content crafters, journalists, social media influencers and thought leaders. Each of them plays a critical role in developing company-wide strategies and custom crafted content.
GMB Experts
Ben Fisher
Co-Founder/Lead Consultant – Diamond Google Product Expert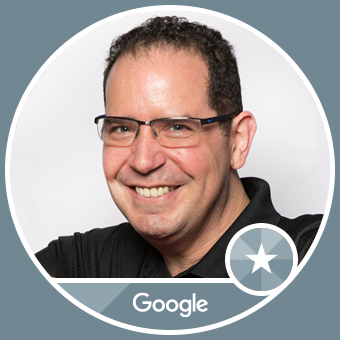 Over 25 years of experience in Internet Marketing. Ben co-founded and launched several start-ups in various categories ranging from Internet Marketing to Online Communities.
Mr. Fisher is an experienced veteran in the SEO and Social Media space. He began experimenting and practicing these disciplines in 1994.
Ben is a Diamond Google Business Profile Expert. A speaker and writer for BrightLocal and The Local Marketing Institute. He is also a contributor to the annual Local Ranking Factors Study.
Stefan Somborac
SEO Expert – Platinum Google Product Expert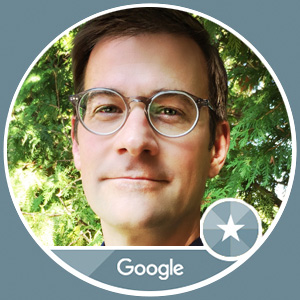 Stefan Somborac is an engineer who went to business school and became a marketer. He has a degree in mechanical engineering and an MBA (marketing/finance) from McMaster University in Ontario, Canada. Stefan starting playing with computers circa 1980 and started building websites in 1995.
Stefan discovered SEO around 2000, when he started digging into the HTML of the sites that were at the top of the Lycos search results. He started experimenting with SEO about a decade later and established a focus on Local SEO in 2017. Stefan enjoys working with small businesses and helping them leverage digital marketing to drive real business results.
Crystal Horton
Local Service Ads Expert – Silver Google Product Expert
Crystal Horton is a customer-finding Google My Business Product Expert specializing in helping businesses get found online. She ignites real results and gets your phone to ring. As a contributor to BrightLocal, and in the GMB forum it is her great honor to help produce quality results. Over the last 4 years, Crystal has been recognized as a Leading Local SEO Expert and in 2019 was listed as one of the top "11 Women in Local SEO Doing Great Things Right Now". Crystal has certifications with Google Analytics and through the Digital Marketer platform. Her Digital Marketer certifications include Data & Analytics Mastery, Search Marketing Mastery, Email Marketing Mastery, Community Management Mastery, Optimization and Testing Mastery, Conversion Funnel Mastery, and Paid Traffic Mastery.
Jerry Whitehead III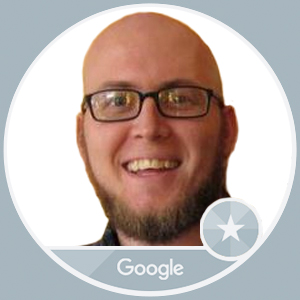 Silver Google Product Expert
& Social Media Specialist
Jerry's first passion is writing, and that is quickly evidenced with a quick glance at his background. After receiving his BA in English and a minor in Professional Writing from UC Santa Barbara, he has since worked as a reporter and editor-in-chief at two newspapers in his hometown.
He made the move from journalism to public relations, and for the lion's share of the past seven years he led accounts for a PR and marketing agency that specialized in representing video game developers and publishers. He has since ventured on his own to offer his services of professional writing, public relations, outreach, copy editing, online marketing, IT and networking, event management, web design and SEO to several businesses and institutions.
When he's not on his computer TCOBing (Takin' Care Of Business, of course), he can be found out in his yard, either planting, mowing, weeding, working on something or just lounging in the sun, enjoying an adult beverage on his patio.
Dan Honkanen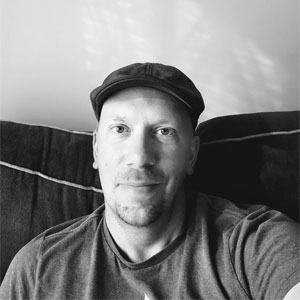 SEO Specialist
Dan has 10 years experience in providing digital marketing services to clients in various industries of all sizes, from single owner shops to fortune 500 companies. His passion is using Local SEO to help small businesses grow.
Dan's explored 65+ countries on 6 continents and lived in several countries but keeps moving back to Vancouver Island on the west coast of Canada where you'll almost always find him on, in, or near the ocean.
Dan also enjoys volunteering. He helped with UNAIDS (a global effort to end AIDS in Africa), WHOA (working to halt online abuse) and recently helping new Ukrainian Refugees entering Canada with a warm welcome basket, donations, and helping them get settled.
Authorized Social Media Specialists
Christine Taylor
Social Media Specialist

Christine Taylor has over 17 years of experience in web development, SEO, and Internet marketing. Christine is one of the co-founders of the software company Circloscope whose flagship product is a circle management tool for Google Plus.
Prior to founding her own web development company in 2007, Christine spent several years as the lead programmer for the Philadelphia Flyers as well as several years for RealTime Media developing online sweepstakes & instant win games for clients including Maybelline, MasterCard, Old Navy, Kodak, and The Philadelphia Eagles.
Charles Haycock
Social Media Specialist

Since his youth, Charlie's penchant for technology, computers, and an almost super-human ability never to lose at Street Fighter 2 made a career in technology inevitable. He earned a BS in Agribusiness from Cal Poly – San Luis Obispo and has been working for over six years in SEO and Digital Marketing.
Following the path of a full-stack digital marketing professional, Charlie has worn many hats including PR, link building, blog content generation, ghostwriting and technical SEO advisement.
He appeared in a television infomercial once but has taken steps to ensure nobody will ever find evidence of that.
When he's not helping businesses and algorithms play nicely with each other, you can probably find Charlie outdoors taking a hike, exercising with his dog or learning some new music on his guitar.
Marissa Pedersen
Social Media Specialist

Marissa loves all things social media, hence why she quickly fell in love with the field. She loves to help exposing businesses to the power of social media and seeing the joys their faces when they get results. She's also a freelance writer, with a specialty in travel and outdoor adventure articles. Having dealt with a variety of clients, she has experience with marketing, SEO, coding, and social media to name a few.
When she's not working, she also runs her own travel blog that focuses on adventure activities around the world. It's safe to say there's never a shortage of topics to write about or images to post on social media.
An adventure junkie, she recently got certified in scuba diving and makes it a goal to dive in whatever ocean she's near. If there's snow around, you can find her in the mountains snowboarding.
Julie B.
Social Media Specialist

Julie is a University of Colorado at Boulder graduate. She is passionate about helping her fellow humans reach their goals, thus working to help companies excel and grow their brands brings her joy. She has over 10 years experience in social media marketing, web development, and SEO. She enjoys keeping up with the latest trends in the digital marketing space.
In her spare time she loves to travel, read, hike, and spend time with family and friends. She has also been known to binge-watch great television series.
Elise Jones
Social Media Specialist

Elise Jones spent her formative years in upstate New York. She pursued her education in art, journalism, and media studies, and has worked in marketing in one form or the other for her entire career, most recently in the publishing industry.
She co-founded a start-up non-profit that created and developed online courses in plant-based nutrition for Cornell University and ghost-wrote a New York Times Bestselling cookbook that was a tie-in to the Oscar-shortlisted documentary Forks Over Knives. She is active in the plant-based community and in her spare time loves to travel, eat, and cook as well as enjoy the outdoors with her husband, two children, and lazy Pitbull mix, Nadia. She spends a lot of time reading, and always does the NYT Sunday Crossword in pen.
Cynthia Cortina
Social Media Specialist

Fueled by a curiosity to understand the psychology between human behavior and brand selection, Cynthia pursued a career in marketing, obtaining a Bachelor in Business Administration with concentrations in marketing and advertising from Florida International University.
For the next 8 years, she worked with advertising agencies, startups, and PR firms to support integrated marketing communications campaigns for global clients such as Colgate-Palmolive, Corona Extra, Janssen Pharmaceuticals, Burger King, and Motorola.
Her intimate relationship with digital marketing reached a new level with the launch of her own online handmade business, which sells apothecary products to customers, retail chains, boutiques and yoga studios all over the world. She loves connecting with her audience and figuring out engaging and effective ways to drive more sales.
When she's not in front of a computer, she's lifting weights, skiing, backpacking through the Pacific Northwest, brewing homemade kombucha, and cooking with ingredients from her garden.
Ashley Shaw
Social Media Specialist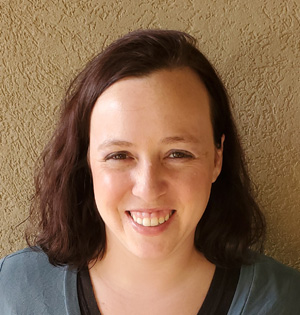 The first thing you should know about Ashley Shaw is that she loves school. After getting her BA in English with a concentration in professional writing, she went on to law school. Once she had her JD, she worked in legal editing and marketing for seven years, where she helped clients understand the law and, later, market their brands.
That wasn't enough learning, though, so she went back to school to get her master's in professional writing, and she is now pursuing a PhD in English, specifically composition and rhetoric. Currently, she is working on a dissertation on the rhetorical moves of con artists, so if you think you might be getting hustled, she's a good person to ask. She also teaches composition at multiple colleges and universities.
In her spare time, she hangs out with her pet rabbits, Audrey Hopbun and Fredra Asthare, and her nieces. She also watches every sitcom that has ever been made, plays trivia, and does any creative project she can find, from creative writing to painting to wreath making.
James Hesse
Social Media Specialist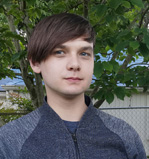 James has long been a lover of the written word, penning stories and poems since childhood. As a young adult, he pursued a degree in creative writing, winning multiple university-wide awards and prizes for his prose. After graduating, he established himself as a copywriting consultant and freelance writer.
The joy James gets from writing and editing drives him to work tirelessly on whatever project he finds himself engrossed in. When he's not writing, James enjoys hiking, swimming, and reading horror fiction.
Chris Illuminati
Social Media Specialist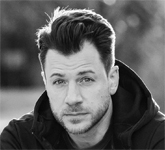 Chris Illuminati has over 17 years of experience in feature writing, copywriting, marketing, SEO, social media management, branding, podcasting, and long-term strategic planning.
Before joining Steady Demand, Chris worked as a freelance writer and independent contractor for numerous websites such as Rolling Stone, The Manual, Popular Science, and Washington Speakers Bureau. In the area of social media content creation, Chris worked with brands such as What Do You Meme and the Tiny Headed Kingdom. Chris is also a former senior editor and manager of sponsored content with Woven Digital and managing editor with Townsquare Media.
Chris is the author of five books and the creator of the popular parenting social media account, Message With A Bottle, which boasts over 200K fans across several platforms.
Chris is a creative thinker who pays attention to the details and isn't afraid to explore all options to complete a project. When he's not writing, Chris spends his time running, hiking, reading, and trying to make his kids laugh.
Marketing and Executive Roles
Chuck Dugas
Client Advisor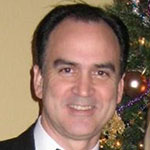 Chuck comes to Steady Demand with years of experience in the Clinical Laboratory and Molecular Diagnostics markets. He is also CISCO certified through AT&T and brings a wealth of knowledge and information. Chuck works with clients to make sure they have the precise solutions to make the greatest impact on their business. He was also a Franchise owner for over 8 years and understands the challenges facing these organizations from a local and national perspective.
His key market is working with the Healthcare clients, but he provides his services to other markets as well.
Tony Hill
Growth Specialist

Tony comes to the Steady Demand Team as a franchise space specialist with over a decade and a half of extensive experience in franchising, including sales & development, operations, franchise brokerage, and franchise-specific market research project sales. He also brings a strong marketing, advertising, and lead generation background to bear. He has won new business and established new markets in the US, Canada, Mexico, The Caribbean, Central America, and South America, as well as Europe. He has run his own business, run businesses for others, and acted in the role of a consultant to business owners. All the while, maintaining a sales and business development-based focus.
Toyota, Aetna, Centerbrain International, Network Communications, HomeTeam Inspection Service, and FRANdata were some of the stops on the journey. Tony specializes in building relationships and making sales to all levels of prospect, ranging from potential small business owners to Fortune 500 executives and private equity firms. Tony looks forward to the challenge of helping to grow Steady Demand.
Adam Zale
Business Development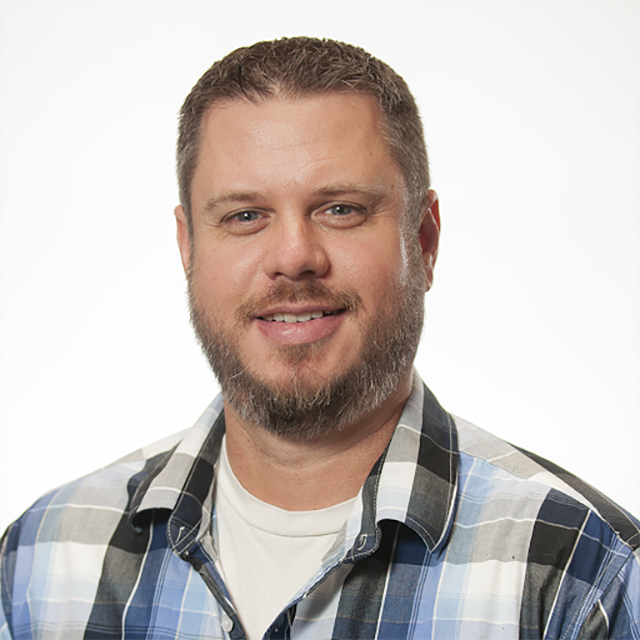 Adam has over 20 years of experience in problem-solving in the web, data, software, SaaS, and real estate industries. Before joining Steady Demand, Adam worked in a business development role for enterprise technology companies, major data aggregators, and operated a consulting firm. With over a decade of experience studying human-to-human interaction, he is dedicated to helping people adapt to disruptive technologies and connect with new customers. Adam has a wide breadth of consulting experience from local business marketing, web development, search, and social media. He is an expert at driving strategic initiatives within ever-changing marketplaces and is dedicated to seeing client success.
David Lindahl
General Manager

Mr. Lindahl started over 16 companies over the past decade, including Touch Support, LLC, an outsourced technical support and server administration company.
After selling Touch Support to The Planet (now IBM), a managed hosting company and the world's largest dedicated server provider, in 2008, Mr. Lindahl worked on new products and services for The Planet's marketing group.
He also served as an editorial advisor to Ping! Zine web hosting magazine, general manager at TheHostingNews.com, and Advisory Board member at Attracta. Mr. Lindahl holds a B.S. from Purdue University in Information Systems.