As a real estate agent, other than closing deals, your biggest priority is securing more leads.
Every business succeeds or fails based on the ability to bring in more leads on a consistent basis. To do this, you have to put time into marketing. Social media marketing is a great, cost-effective way to reach potential clients.
Previously, we've spoken about why social media is a worthwhile investment for real estate agents and whether or not it makes sense to hire a social media manager. Instead of rehashing the many benefits of social media marketing, let's get to some real talk.
What frustrates you the most about social media as a real estate agent? It's okay to question the value of spending time on social media marketing if you've been putting effort into it and you do not see the results you hoped for.
Common complaints from real estate agents
At Steady Demand, we talk with a lot of real estate agents who have been trying to leverage social media to increase leads only to feel like they aren't making much progress. Throughout these conversations, patterns emerge.
Not enough social media traffic?
The first issue usually raised is that a social media profile isn't getting enough traffic. It almost feels like you're just throwing posts out into a void.
It can be pretty disheartening to spend time crafting posts only to see that there aren't many impressions being made. Often, a few weeks of dedicated posting with nothing tangible to show for it is enough to make many real estate agents question if this whole endeavor is worth it.
Not enough social engagement?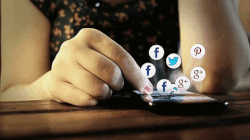 Another common complaint is the lack of engagement. What a lack of engagement usually means is you may not be creating the kind of content that someone finds value in on that particular social media network.
However, engagement data is a good indicator of other things like what your audience finds value in, the general interest in your brand, and developing buyer personas based on the characteristics of people who engage the most with your content.
Not enough leads from social media?
Finally, there is the frustration over a lack of leads. Again, it goes back to taking positive metrics like shares, likes, and +1s and finding the correlation with other relevant KPIs like phone calls or emails from potential clients.
This is, by far, the most frustrating part of social media marketing. After all, if you're not ultimately generating leads from your marketing efforts, what's the point?
We aim to fix this for you.
The anatomy of a poorly optimized profile
While good content will always win the day, you could be seriously hindering your marketing efforts if your social media profile isn't properly optimized. Here are some of the common issues often seen when it comes to social media profiles.
Show some personality, why don't ya?
Having no personality is a big one. You're probably a riot at parties. But, your social media isn't reflecting that. It probably plays it pretty safe.
It may not even sound like a person trying to have a conversation. If you're just posting advertisements or company updates, that's not saying anything about your business on a level a customer could connect with.
Geolocation is huge!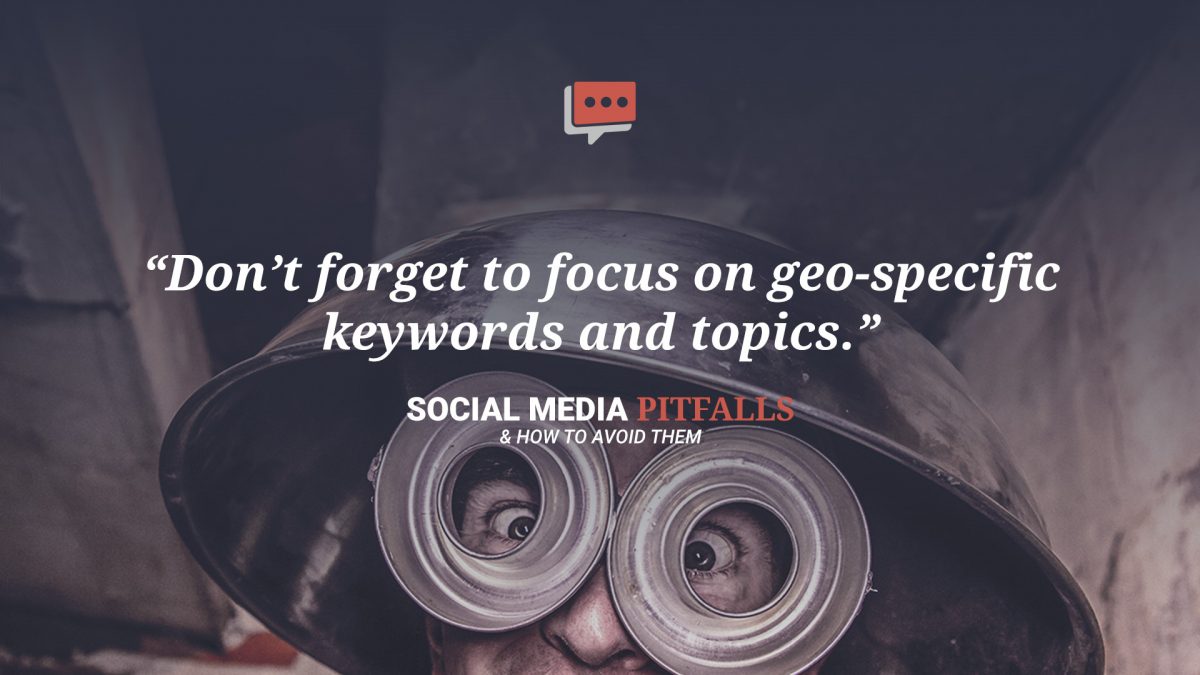 Another big mistake is not including any geo-specific keywords. SEO, social media, and any other kind of digital marketing is primarily a locally focused endeavor now. More and more search results are being curated to present solutions that are more likely to be relevant to the user at the moment.
Location is a big part of that. You shouldn't be targeting "real estate." You should be targeting "real estate agent in Des Moines" or wherever you have your business.
Link back to your most important web property
An easy oversight to make is not properly linking your social media account back to your homepage, blog, or other social media accounts. The idea is that it will all funnel to your contact page.
The focus on local and relevancy is all part of Google's shift to semantic search. A combination of location, word choice, search history, and approximated intent will be factored together to present results that are aligned closer to what a user would want to see.
That's why proper keywords, an emphasis on geolocations, and optimized social media profiles are so valuable.
The anatomy of a well-designed profile
It only makes sense that an effective profile is the opposite of the one described above. Inject personality into your content. What's the value proposition of following your account? People need a reason to keep tabs on you.
One of those reasons will be that you serve the area they live in. So, make sure to focus on geo-specific keywords and topics.
Ensure that all of your digital properties link to one another so that you can create that conversion funnel. Finally, fill out all relevant information in your Google My Business account.
Google My Business, along with Google+, are important within the context of a semantic search.
By providing Google with as much relevant information about your business as possible, you increase your chances of having your real estate business offered as a relevant result for people searching in your area.
What keywords should you use?
You'll want to focus on keywords that are related to both real estate and the location that you've targeted.
Additionally, you want to look for "low hanging fruit." This means keywords you'll be able to gain some traction on that aren't incredibly competitive, but still have a fair amount of search queries per month.
Some tools that can help you include Google AdWords Keyword Planner, UberSuggest.io, KeywordTool.io, and Moz Keyword Difficulty Tool.
The keywords that will work best will be unique to your business. But here are ten to begin with as a solid starting point:
Realtors in [location]
Buy a house in [location]
Selling a house in [location]
Real estate agent [location]
[location] homes for sale
How much is a house in [location]
Find a house in [location]
How to sell a house in [location]
Find a realtor [location]
Do you need a realtor [location]
The idea is to use natural language combinations of real estate related terms along with geographically relevant terms as well. Mix and match them to make sure you get the most reach.
Managing your social media
Effective social media marketing is a full-time job and then some. Often, real estate agents don't have the time to both deal with the day to day operations and be fully engaged online.
That's why so many real estate agents choose to partner with an agency to handle their social media. If you've been struggling to gain traction with your social media or you're interested in getting help with it, contact us today.