Big shakeups and cultural shifts all unfolded during a year no one in the digital marketing space will forget any time soon.
What a year 2016 was for social media! Vine withered on…the vine and the micro-video platform closed its doors. Instagram became Snapchat. Snapchat put out more popular glasses than Google. Facebook became a battleground throughout a political season that saw Twitter become a consistent source of front page news.
If you made the argument that social media has never been more prominent or important in our daily lives, it would be hard to take the opposing opinion.
What does that mean for businesses and their brands, though, going into 2017?
How can a business leverage all this activity to create more meaningful customer relationships that will translate into measurable success?
Running a social media campaign can often feel like yelling into the void.
You know you "should" be making Facebook posts and tweeting and all that.
But, what makes a good social media post? How do you get people to pay attention to them?
With so much "noise" going on every second of the day, it can feel impossible to be heard. If you can relate those feelings and find yourself asking those questions, you're not alone.
Many of the inquiries Steady Demand receives relate to business owners or marketing managers trying to crack the code when it comes to getting more out of their social media efforts.
We have our own particular strategies when it comes to each major social platform that we use to help our clients reach their goals. It's important, however, to acknowledge the changing face of social media and dive into the data collected over the previous year in order to have an even more successful 2017.
Let's take a look at some of the facts and stats that were observed throughout 2016 and make some predictions for what will matter in the world of social media 2017.
Start using video yesterday
That's right. Fire up that DeLorean and hit 88 mph because if you're not already creating video content, you need to get on that as soon as possible.
Consider Gary Vaynerchuk's very forceful advocacy for incorporating video into your social strategy from his personal blog:
"No matter what you're selling, no matter what your company does, if you don't have a video marketing strategy for the biggest video platforms, you are going to lose. And in case you haven't noticed, the platforms of distribution for video content online have shifted drastically over the last 18 months. Facebook is getting more daily minutes watched than YouTube, Snapchat's daily views are now in the billions, and video on Twitter has taken listening and one to one branding to a whole new level."
Coming from the guy who made his fortune from launching a video blog about wine, that's pretty convincing.
It's no secret we're becoming a much more visually oriented culture that wants information fast and furious. Video is the perfect medium for this kind of communication.
'...if you don't have a video marketing strategy for the biggest platforms, you are going to lose.' @GaryVee
Click To Tweet
Visuals in general are king
Piggybacking off that, it's not just all about video, though it's obviously critical. The still image remains highly valuable. Consider the value of Instagram. What was once derided as a social platform to post pictures of brunch has become a marketing juggernaut.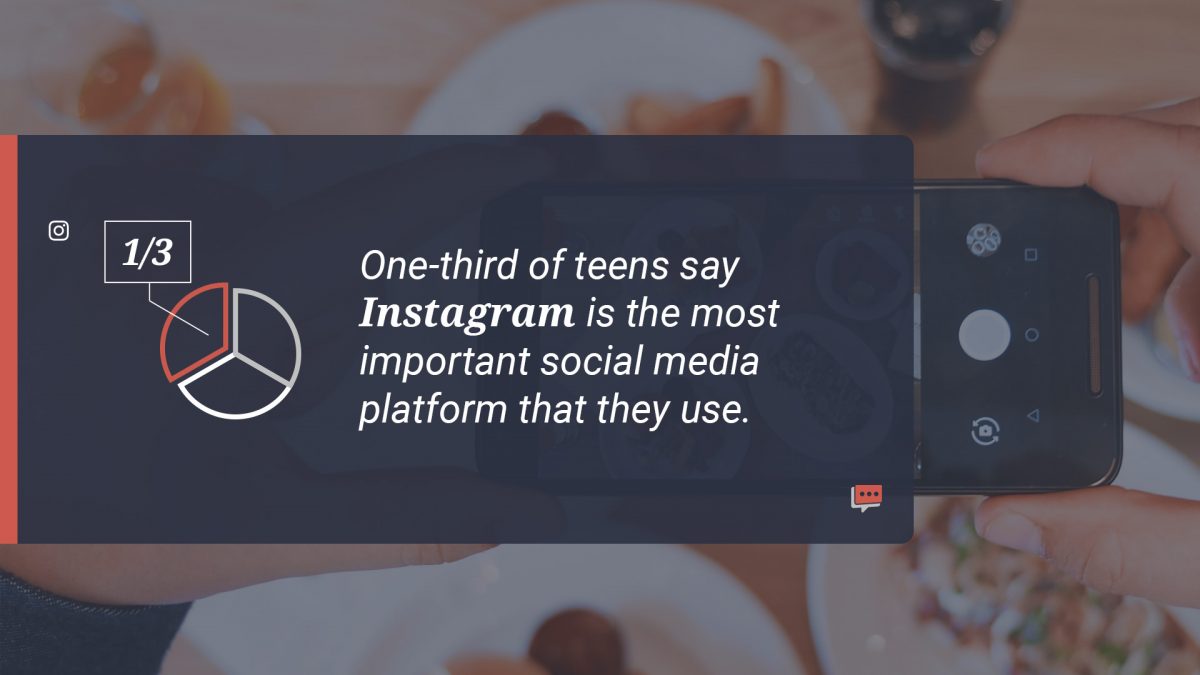 One-third of teens say Instagram is the most important social media platform that they use. That's the opposite of Facebook which trends towards older millennials and above.
Depending on the demographics you're targeting, this is important.
Because Facebook as a company owns both platforms, though, they're doing just fine considering they project marketers will spend $3.2 billion dollars advertising on Instagram alone. Talk about a return on an investment.
If marketers are willing to spend that much on the platform, the returns they are seeing (to say nothing of Facebook shrewdly buying Instagram) must be astronomical.
Put in the time
Like all successful projects, social media takes time to succeed. Unfortunately, there is no magical post formula that will give you unimaginable success over night.
While the vast majority of marketers find that their time using social media to strengthen their brands is well spent, almost an equal amount have found they need to invest, at the very least, six hours or so every week.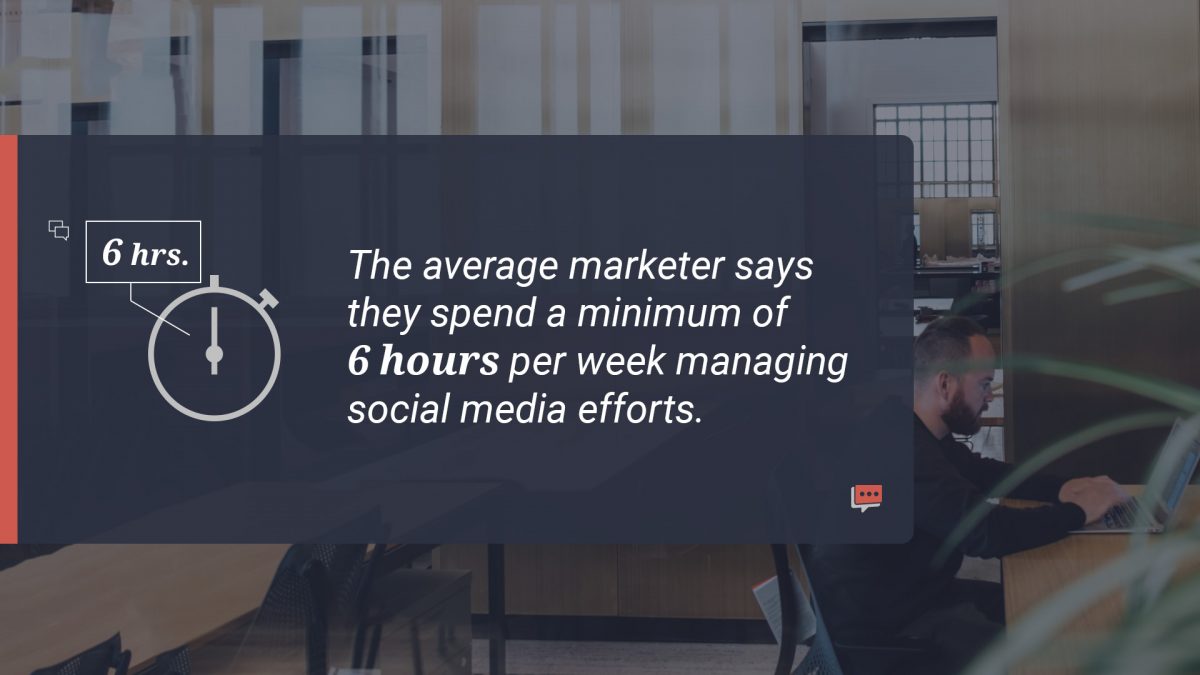 Steady Demand's findings have been the same as we've documented that an increased, consistent presence across social media platforms has been the key to increasing a variety of KPIs for our clients.
More money than ever will be invested in social
Forecasts have businesses spending upwards of $14 billion on their social media campaigns alone by next year. That's a five year growth rate of 18% since 2014.
If that sounds like an insane amount of money, consider the user base that they are trying to reach. Think about how much time you and the people you know spend using social media in your daily lives.
Even if you personally don't spend much time with it, the people you're marketing to most likely are.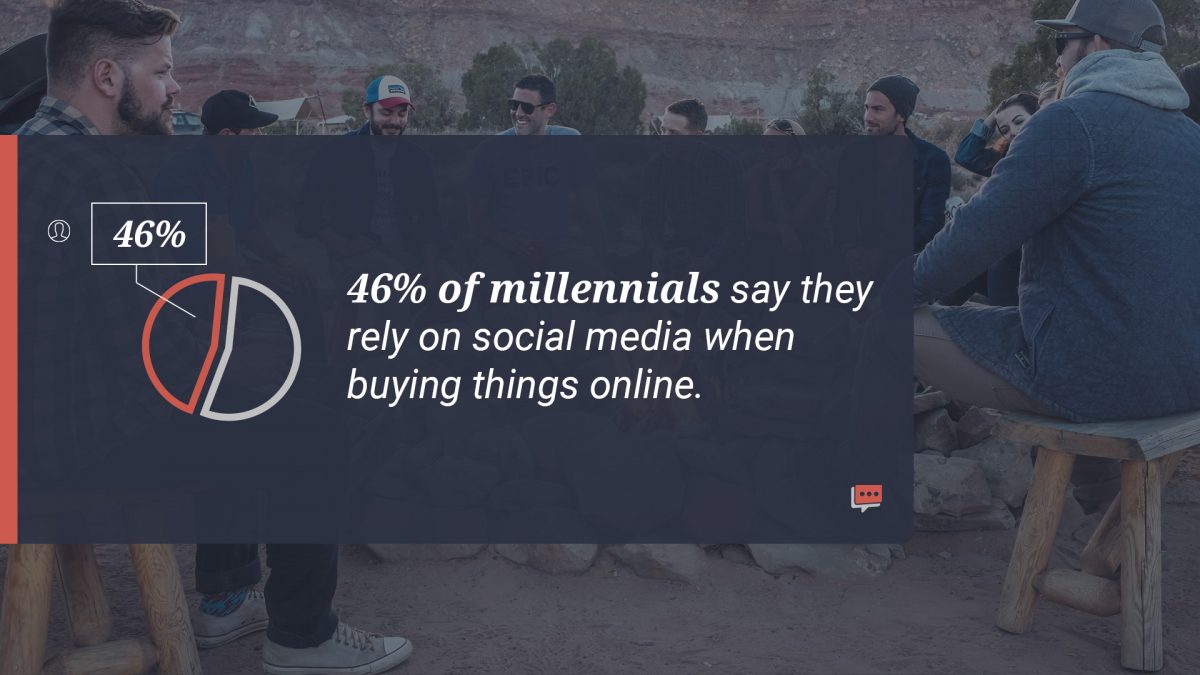 46% of millennials say they rely on social media when buying things online. Considering they are the largest generation of buyers since the baby boomers and they are entering their prime earning years, suddenly that $14 billion invested makes a whole lot of sense.
It's all about loyalty (and research)
Establishing loyalty to a brand is ultimate goal for any business or marketer. Not only are you establishing a system of free advertising via your most vocal followers, but you're establishing a customer base of recurring business.
That's why 70% of marketers craft a social media strategy that is designed to both create that brand loyalty, but also do some market research to get a better feel for what it is their customers are looking for.
The most successful social campaigns aren't just advertising blasts. They are a concentrated sharing of content across different social platforms that is relevant to customers' interests as well as entertaining (however you wish to measure entertainment).
Ultimately, it's not the hard sell that you're trying to make. You want customers to want to listen to what you have to say.
Half of marketers investing in going live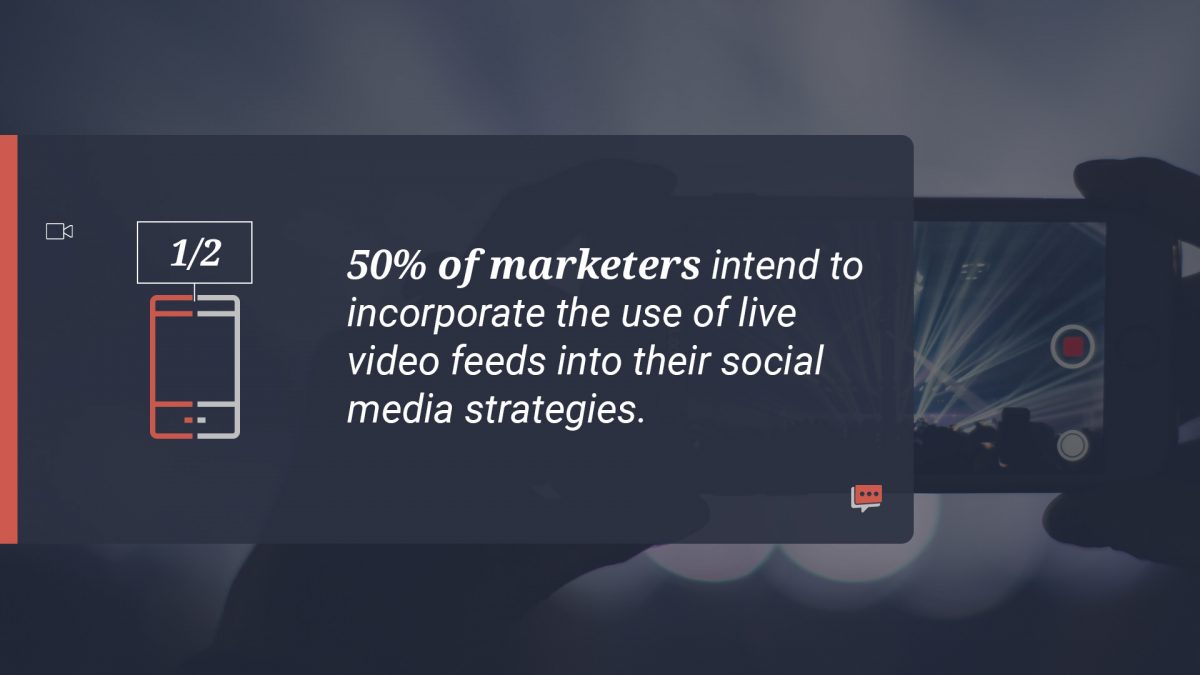 If this list feels heavy on video content, that's because it's where the industry is heading.
50% of marketers are incorporating the use of live video feeds into their social strategies to create a sense "can't miss" events that followers will want to tune into.
Think about the emergence of Facebook Live video capabilities. Many brands started using them in 2016, to say nothing of the every day person on your friends' list.
The interest is certainly there.
That's not to say you absolutely must go live. If that's outside your budget or capabilities, know that "prerecorded" autoplay videos are still going to be a major part of 57% of marketer's strategies going into 2017.
Conclusion
Did any of these facts surprise you? Are you starting to rethink the way that you've been approaching your social media strategy?
You may not be one for New Year's resolutions (watch out for those auto-renewing gym memberships) but this might be the year you finally master your social media strategy.
Let us give you a hand with that. Contact the team at Steady Demand today and we'll help you start making those connections.