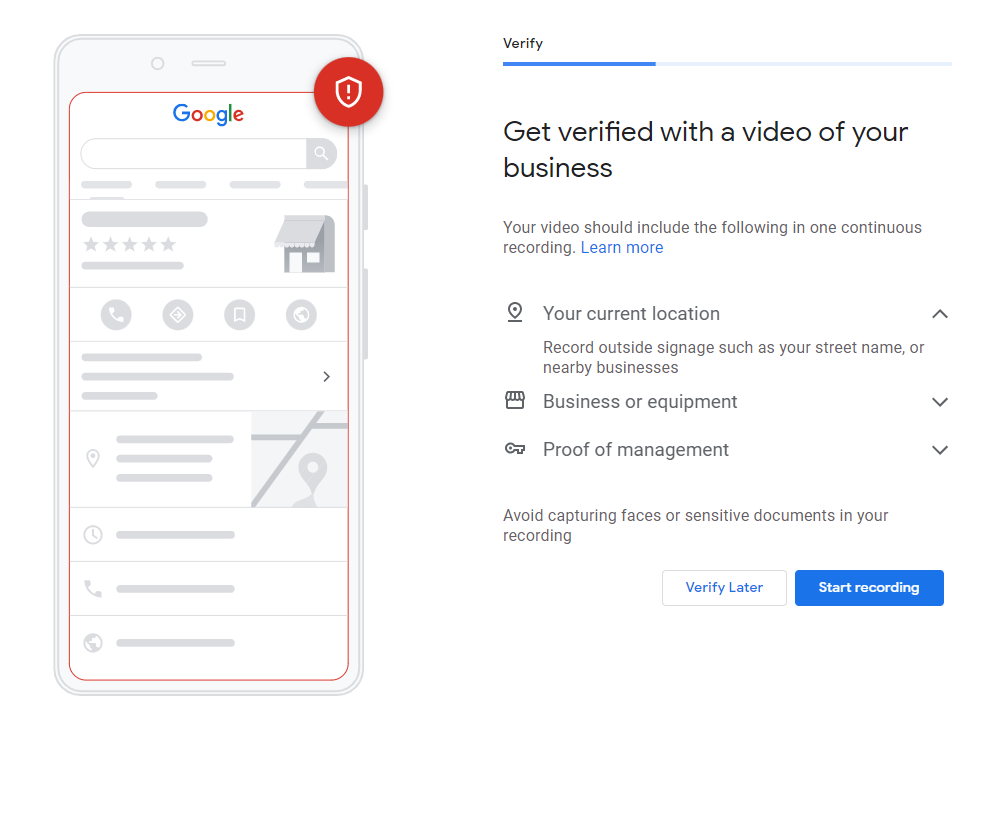 Verification is one of the most sensitive aspects of starting a Google Business Profile (GBP). Historically, it has been very easy to game the system, users have reported many issues with getting postcards, and getting the option for text or email codes has never been reliable.
One of the things we do after a code is not available is ask for a video verification via support. This almost always works when a business is legitimate.
Now the Google Business Profile Manager is promoting users to do a video verification right in the flow when you are creating a profile.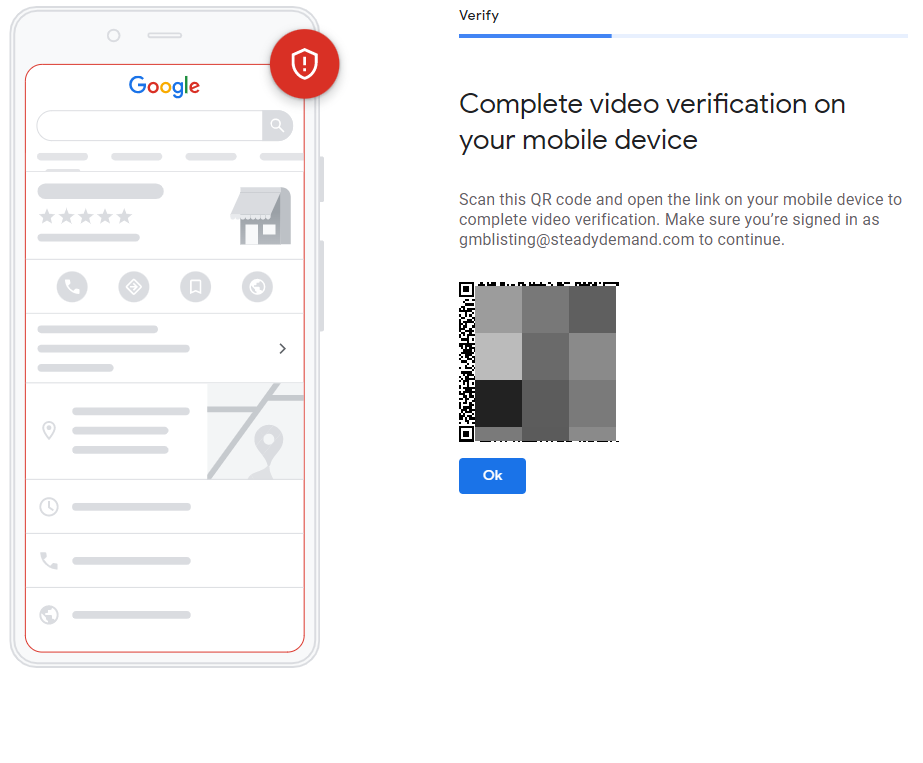 The first page you see before the QR code is a description of what GBP will need to see in the video.
Your current location
Record outside signage such as your street name, or nearby businesses
Business or equipment
Show inside your business or tools of your trade
Proof of management
Show you have access to items or areas only employees can access
I have done a few verifications this evening and have seen it a few times.
Are you seeing this?