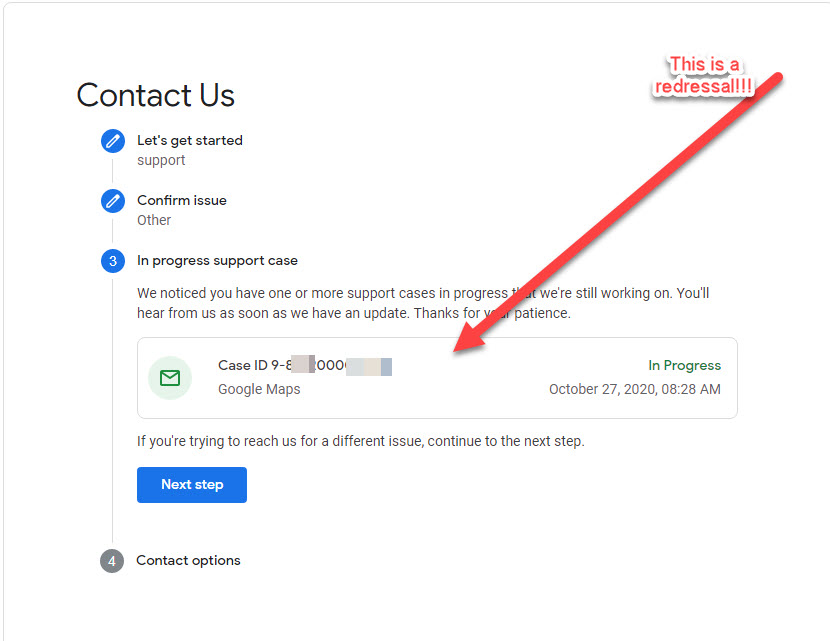 Google My Business Adds Case Statuses to Contact Flow
As I was poking around the contact form today I noticed something amazing. There was a notification about an active case ID. At first, I thought it must be a mistake, but then as I searched my email, low and behold this was a redressal form case ID! I do not know if this is a limited test, but I cannot seem to replicate it on other accounts or the one I discovered it on.
The implications of this could be amazing for those who are waiting on Google My Business reinstatements, general contacting of GMB for support, and those who wonder what has happened to a GMB spam redressal that was submitted.
What I expect is that as they test the tool, this will reduce support requests for Google My Business, which is good as more cases can get processed faster. I also anticipate that for those with multiple cases submitted to GMB this will not be a very reliable tool.
But, this really is a genius move by GMB's engineering team (I am pointing at you M) as it will help the multitudes of users who wonder if Google is working on a case at all.