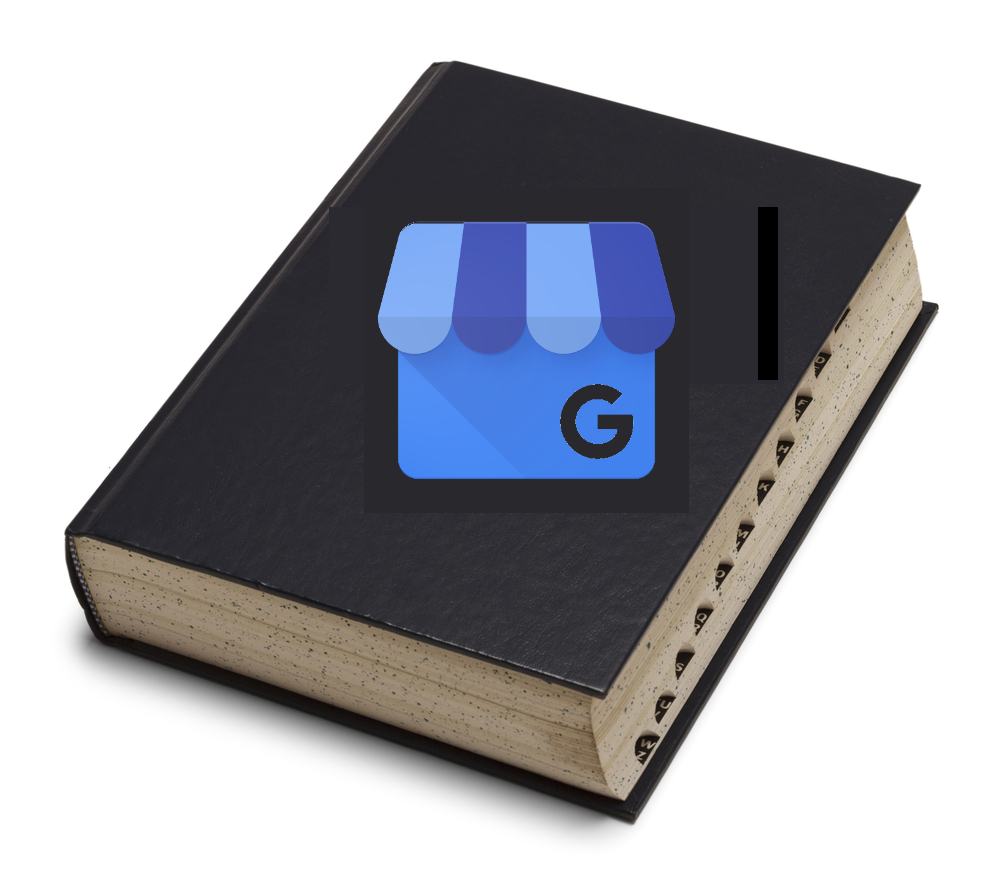 Being a Product Expert for GMB, we get to hear all sorts of terminology. I found some quite interesting and really if you see how GMB phrases things it can open your eyes to how they internally function. I will keep this list up to date as I learn more.
Working As Intended – WAI
Ahh Working as intended, we hear this one a lot. It usually comes up when we see a new feature added to a place sheet. And sometimes, these features do not seem to be functioning as we expect. So we ask GMB if it is WAI. Sometimes it is and sometimes not so much (dumpster fire).
Local Categorical Search – Local Finder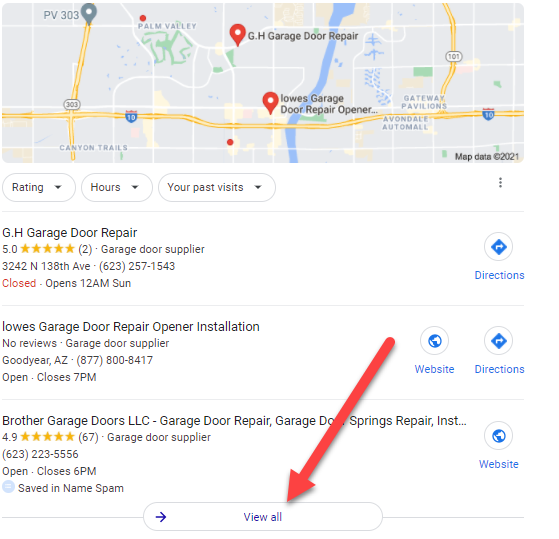 When I first heard this terminology, it is what made me start to catalog terms. We in the industry call this area in search the local finder. This is where you get a 3-pack on desktop or a 2-pack on mobile. Underneath there is an option to see more listings. This is what GMB calls the Local Categorical Search.
Spam Ops
This one is easy to remember, it is the team in charge of evaluating spam.
Trust and Safety
Rules, rules, rules.. The Trust & Safety team is responsible for writing, clarifying and enforcing the policies and guidelines. From location spam, reviews to the support documents. T&S is the official Sargent of Google. They evaluate fringe cases and also oversee the rules behind reinstatements too.
Quality Review
A quality review is when someone disagrees with a verdict in spam removal, reinstatements or any aspect of GMB support. If we feel strongly that a merchant is right then we can send it in for a quality review. This helps the Trust & Safety team as well as Spam Ops learn from human oversights.
Justification
Multi-Listing Users
A MLU is defined as anyone that may have control of multiple listings. This included agencies, chains, and 3Ps .
PII
PII stands for Personal Identifiable Information.
Hybrid without a storefront
This is when a listing is a hybrid where no storefront signage is found.
Place Sheet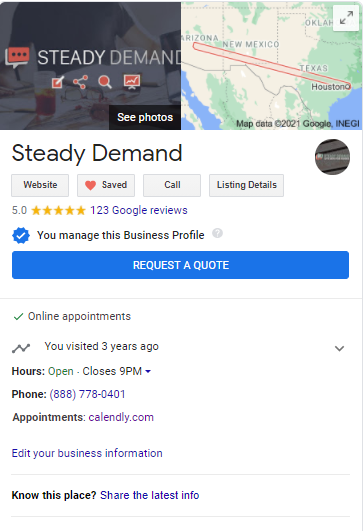 Actions Framework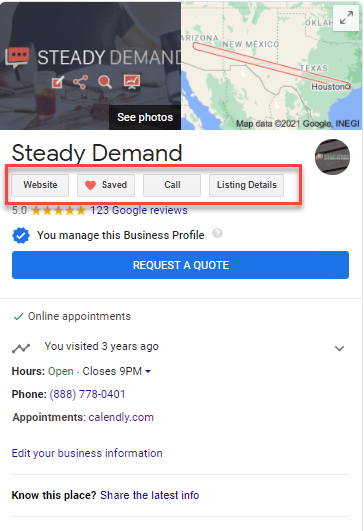 Descriptors
A descriptor is where a merchant has added keywords or city name to a listing title.
Surfaced
Surfaced and Surface is almost the same thing. A surface is for example, maps on web or maps on mobile. Another surface is search on web or the local categorical search.
Self-Select
This means that GMB is allowing the merchant to select an option that is most relevant. An example of self-selecting is the category you choose. GMB is not going to dictate this to you, you self-select.
Smart-Journeys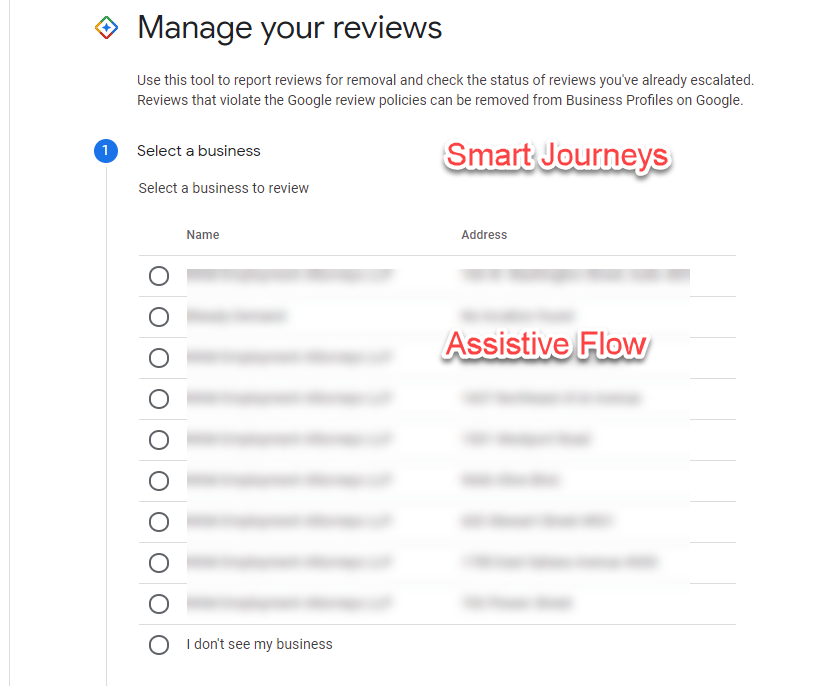 Smart Journeys uses your account data to help speed along the contact flow. This grabs your information and automatically identifies your account and objects within it.
Assistive Flows
The assistive flow works in conjunction with the smart journey. Once you have moved into the flow you can select more information that can help the automated support tool move you along to a resolution.
Shell Page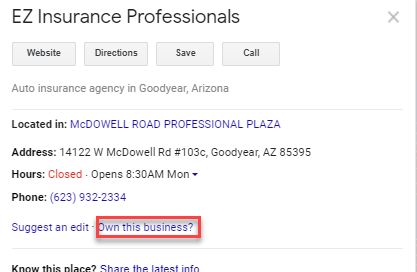 The shell page is referencing a place sheet that is currently in an unclaimed status.
Escalation
An escalation is when support has failed to give a answer that is satisfactory. Examples of this are in review removal or in the case of a reinstatement. The are usually escalated to a "specialist". This is a good thing btw. The term is also used in the community when we PE's escalate an issue to the GMB team directly.
Relations
Relations are how GMB will categorize a listing to connect it to other listings. The main types are located in, works at, departments and chains.