What is the Kansas Bug in Google My Business?
How do you fix the Google My Business Kansas Bug??
What if you run into an issue?
Contact us for help.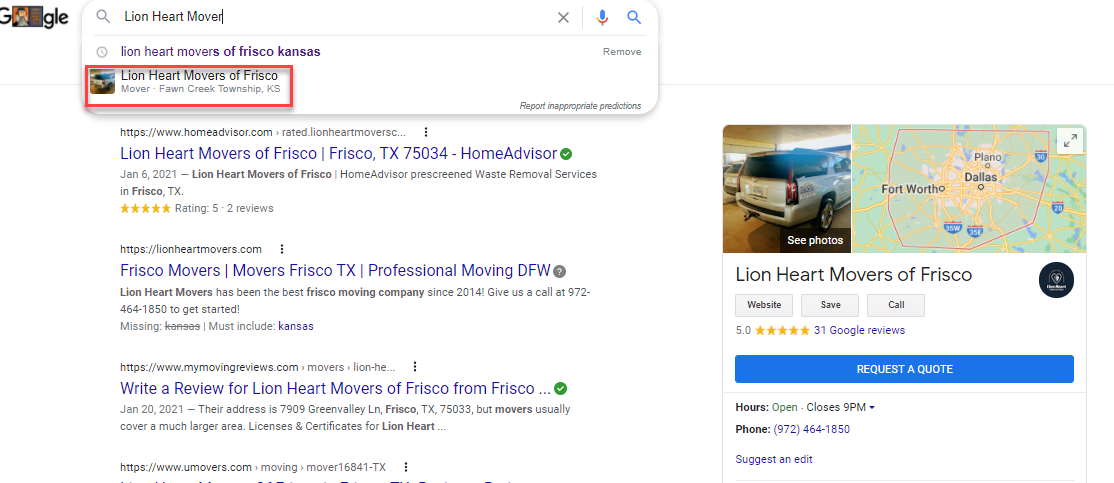 In September of 2020 there were two service area business bugs discovered. The first I discovered, was that when doing a GMB reinstatement that the address was being nulled, meaning there was no address set on GMB's end. The second was discovered by Jason Brown and this one was where the address was set, but for some reason, a listing would rank in Kansas, the center of the USA. In Canada it was Saskatchewan.
We call this the Google My Business Kansas Bug.
Ranking for a Service Area Business is dependent on the address used for verification. even if you are hiding the address, GMB still has the address stored on their end. So, the first thing you notice is that you are not ranking for your keywords anymore, and phone calls have stopped. Sounds familiar right? You think you are suspended? Then you notice that if you can find your profile it may say located in Kansas. This means you have the bug.
The Kansas Bug is still here as of June 2021, and support is not helping all the time. At worst they are giving out information which is not going to help the situation. Support is saying you need to edit your address and move the pin. Well this can lead to a suspension first of all. Second, it does not work.
Sooo What do I do about this Kansas Bug?
If you have the Google My Business Kansas bug a then we can get it fixed for you. Contact us today and let's make it like the wizard of Oz.